"Why should kids have all the fun?"
That's what Hasbro's new Joy for All toy line rhetorically asks.
This month the toy company launched its line of products specifically directed toward senior-aged adults.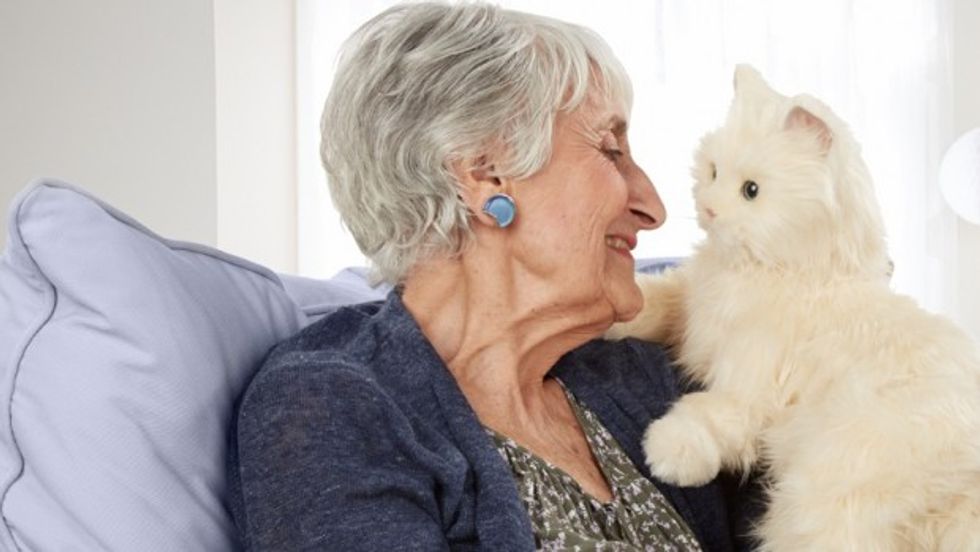 Photo credit: Hasbro/Joy for All
"We believe that the power of play can bring joy to people at all stages of life, and we've heard from our friends, fans and consumers that some of our toys and games are especially appealing to seniors and enhance meaningful interactions with their loved ones," the company's Joy for All website stated.
In a statement about the new line, Ted Fischer, vice president of business development at Hasbro, elaborated that while many seniors might want a pet, they expressed being unable to care for them.
The first products in the line are "Companion Pets," robotic cats available in three different fur colors. The cats, which are being sold for $99 each, have sensors to respond to motion and touch and can make "cat-like sounds and movements," such as purring.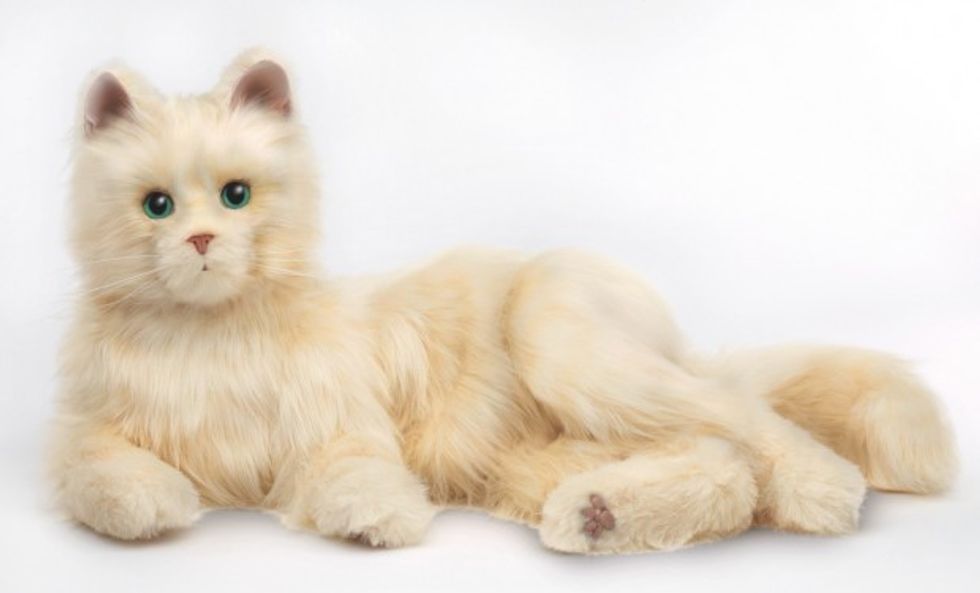 Photo credit: Hasbro/Joy for All
"While it's not a replacement for a pet, the Joy for All Companion Pet Cat is a life-like alternative that can provide the joy and companionship of owning a real pet, without the often cumbersome responsibilities," Fischer said.
"Whether it's one-on-one time between caregivers and recipients, or multi-generational play with parents, children and grandchildren, we're excited to enable families and friends of all ages to connect more deeply through the universal language of play," Fischer added.
This holiday season, Hasbro is touting the Companion Pets to be a "gift of comfort, companionship and joy."
(H/T: Gizmodo)