Reporters were barred from attending a Black Lives Matter protest at Smith College in Massachusetts Wednesday — unless they agreed to "articulate their solidarity" in support of the movement.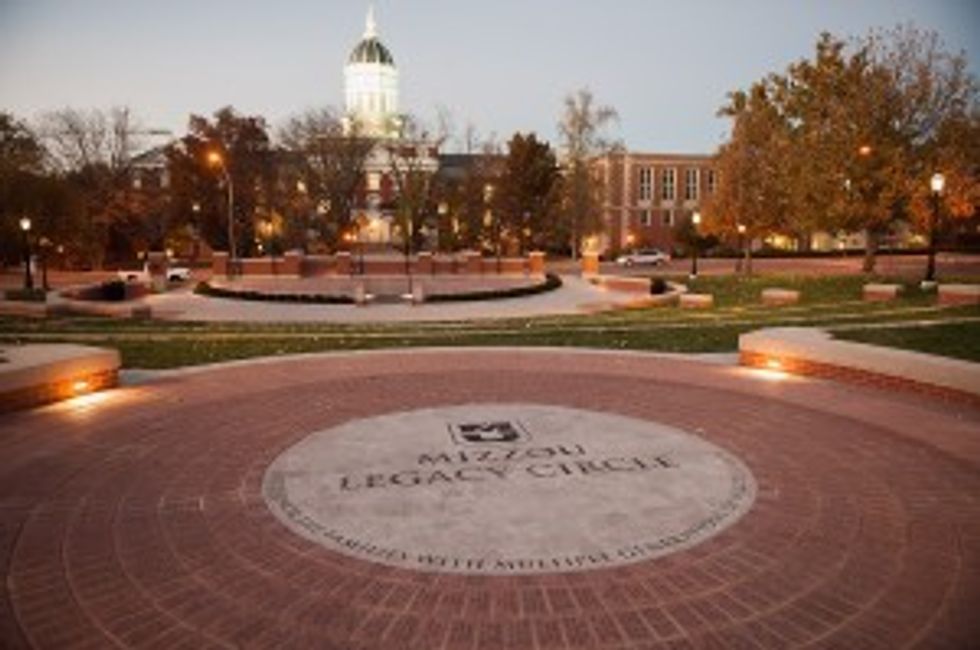 Mizzou Legacy Circle at the Mel Carnahan quad on the campus of University of Missour is seen Nov. 10. The university looks to get things back to normal after the recent protests on campus that lead to the Nov. 9 resignations of the school's president and chancellor. (Michael B. Thomas/Getty Images)
The event was being held in solidarity with students at the University of Missouri, where two top officials resigned earlier this month in the wake of racially charged protests, MassLive.com reported. The demonstration drew anywhere between 300-500 activists.
"We are asking that any journalists or press that cover our story participate and articulate their solidarity with black students and students of color," Alyssa Mata-Flores, a 21-year-old Smith senior, told the publication. "By taking a neutral stance, journalists and media are being complacent in our fight."
Stacey Schmeidel, director of media relations at Smith College, defended the students' actions by pointing out that the school is a private institution, thus reserving the right to remove reporters from campus.
"It's a student event, and we respect their right to do that, although it poses problems for the traditional media," Schmeidel said.
Reporters trying to cover demonstrations at the University of Missouri faced similar challenges after activists created "no media safe spaces" on the public university's campus. A number of reporters took to Twitter to expose the anti-First Amendment practices.
"Media being bullied here. Told not to take pictures or video," Jack Witthaus, a reporter for the Columbia Missourian newspaper, tweeted. Another reporter, Benjamin Hochman of the St. Louis Post-Dispatch, tweeted that one woman at the Mizzou protest was asking fellow protesters to "keep the press out."
(H/T: Mediaite)
–
Follow Jon Street (@JonStreet) on Twitter