JERUSALEM (AP) -- Israeli police say a second Israeli man has died after a stabbing attack in a Tel Aviv office building.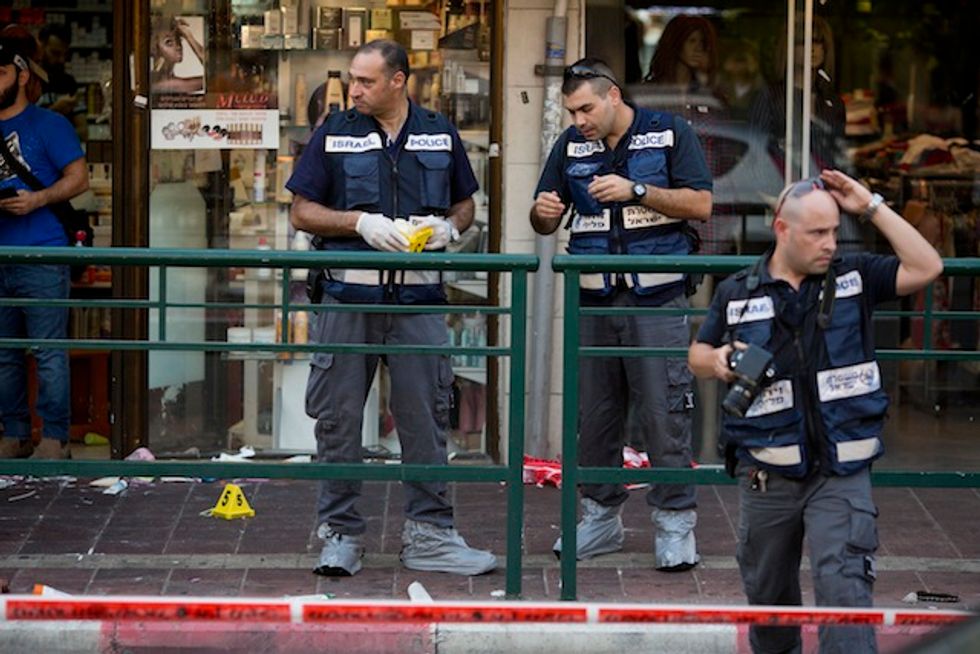 Israeli police officers of the forensic unit work at a stabbing attack in Rishon Lezion, Israel, Monday, Nov. 2, 2015. (AP Photo/Ariel Schalit)
Police spokeswoman Luba Samri says the second Israeli died from his wounds after being taken to a hospital. His identity was not immediately known.
Samri says a third Israeli has been moderately wounded in Thursday's violence.
The stabbing took place in an office building in southern Tel Aviv. It's the latest in two months of renewed violence that has left 16 Israelis and at least 82 Palestinians dead.