Annie Langston couldn't believe the school assignment her 14-year-old daughter Mikalia brought home, so she wrote a letter to she teacher and the principal demanding an explanation.
The assignment asked the ninth grade class at Salem Junior High School in Salem, Utah, to draw Islamic State propaganda posters. Students were also asked to type the words "how to recruit for ISIS" into Google as part of the assignment, KSTU-TV reported.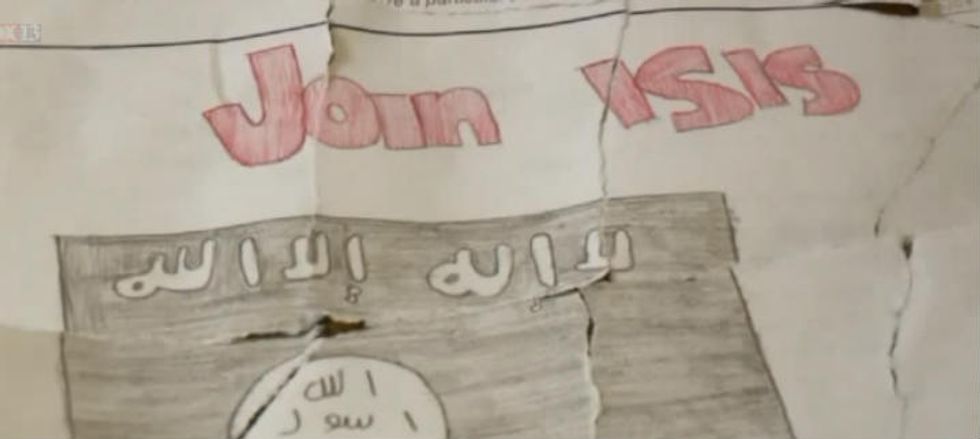 Image source: KSTU-TV
"My initial response was, 'there's no way you're going to do this assignment,'" Langston said she told her daughter. The mother then penned a letter to her child's teacher and the school principal, asking what the reason was for the assignment.
"I feel a different assignment or report could've been chosen or a discussion in class about the tragic events," Langston said.
The teacher called Langston to apologize and informed her the assignment had been canceled. But some students had already finished it, and Langston now wonders what exactly they were exposed to while completing it.
The principal also called Langston and told her school officials had sat down with the teacher and that the issue had been "taken care of." Assignments that were already turned in were later shredded, Langston said the principal told her.
The school district did not immediately respond Friday to a request for comment from TheBlaze.
– 
(H/T: KSTU-TV)
–
Follow Jon Street (@JonStreet) on Twitter