If you could have a tattoo made from the biogenetic material of a friend, loved one or even a famous or historical figure — would you do it?
Andreas Wampl, the Swiss inventor behind Skin 46, is betting there is a market for his new, patented technology that turns human hair into skin ink.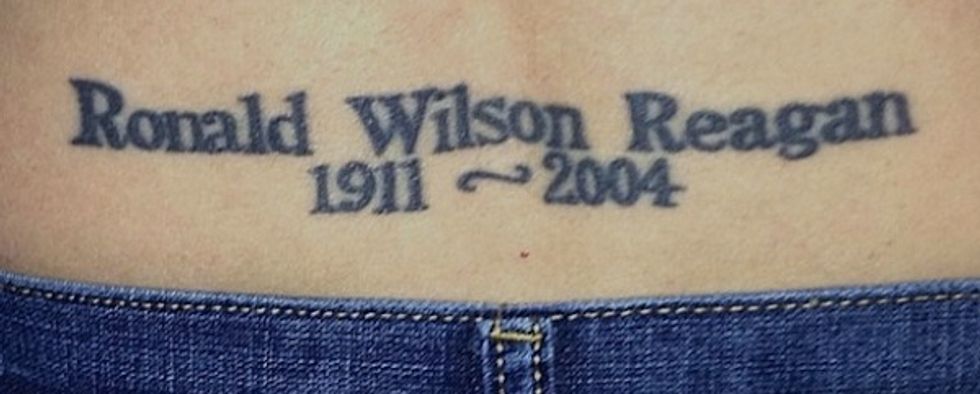 Image source: TheBlaze / Mike Opelka
Wampl is even willing to prove his invention is safe and long lasting by offering his own skin as a testing ground for ink made from the hair of his two children. This inaugural Skin 46 tattooing is expected to happen in mid-January 2016 and will be uploaded to the Internet. For the record, Wampl claims his kids think this is "awesome."
The 54-year-old Swiss inventor, patent holder and founder of Skin 46, a corporation hoping to create a global market for ink made from "human genetic material," spoke with TheBlaze about the product and the process to make tattoo ink.
Wampl explained the biggest restriction of the Skin 46 ink is color as it will only be available in one color — black.
"You receive a collective box with very clear instructions. Then you send back your hair or the hair of a loved one," Wampl explained, adding that one must have a "declaration that you are entitled to use the human material."
The package is shipped to Switzerland where Skin 46 uses a patented process to create the ink.
"The human carbon, in a very special way, is processed and it gives an absolutely safe ink," Wampl said. "In about a month, you will receive the ink. It is sealed and sterile, and comes with all the analysis and a certificate."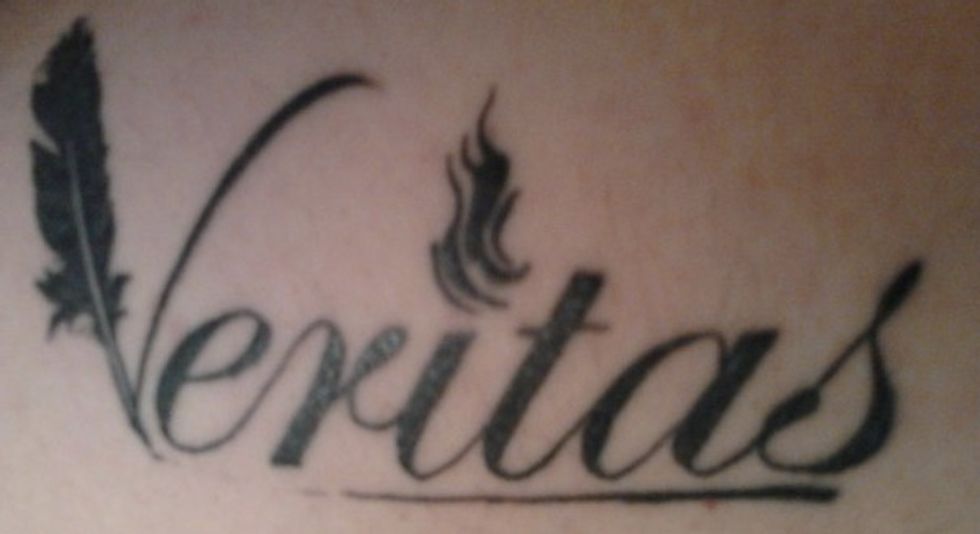 Image source: TheBlaze
Wampl told TheBlaze the Skin 46 ink shipped will be "sterile."
"There is no FDA approval or something else, but we will send in the final ink for inspection and analysis of the National Center of Toxicologic Research (NCTR) to receive some kind of certificate respective report," he said.
The final version of the ink will be finished in three weeks and will be tested in accordance with Swiss regulations and all results and reports will be posted online, Wampl assured TheBlaze.
Wampl says there is no problem with using the biogenetic material of a non-relative as long as ownership of the material is legal.
Wampl explained that only about a handful of hair — about 10 grams — is the minimum amount required to get the job done. The expected price of the ink is $900 per 15 mL — "enough to do quite a large tattoo."
Listen to Wampl discussing his invention on TheBlaze Radio.
What does the tattoo community think of ink made from human genetic material? We asked renowned tattoo artist, Jesse Smith of Loose Screw Tattoos what he thought about Skin 46.
Learn more about Skin 46.
__
Follow the author of this story on Twitter and Facebook: