FORT HOOD, Texas (TheBlaze/AP) -- U.S. Army officials say four people have died in a helicopter crash at Fort Hood.
A statement from the Fort Hood public affairs office says a UH-60 helicopter aircraft carrying four crew members crashed sometime after 5:49 p.m. Monday in the northeast portion of the sprawling Texas military post.
The Army Times identified the four men as U.S. soldiers.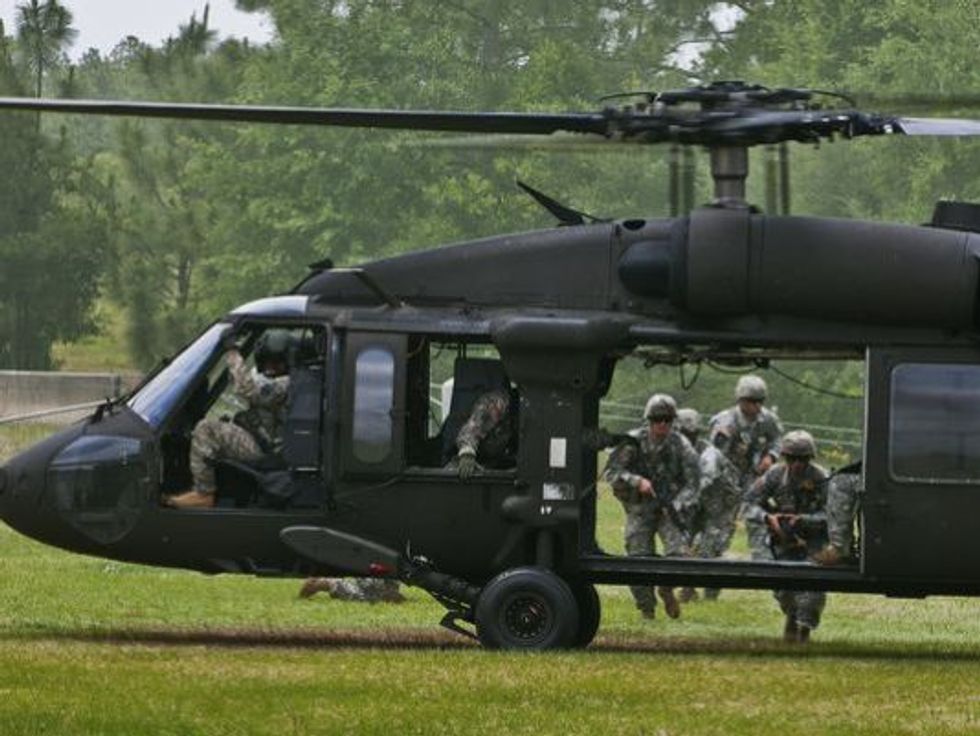 A UH-60 Blackhawk helicopter, similar to the one that went down in Ft. Hood, Texas, on Monday, is seen here. (U.S. Air Force via the Army Times)
Emergency crews located the scene of the incident and reported that the four crew members were found dead.
Officials say the crew was assigned to Division West, First Army, and were on a routine training mission at the time of the crash.
The cause of the crash is unknown. A board will be assigned to investigate.
The names of the crew members will be released pending notification of their families.
No further details were immediately available.
It was the second U.S. Army aviation incident in just one day. Earlier Monday, an AH-64 Apache helicopter crashed in South Korea, killing two, the Army Times reported.