CHICAGO (AP) — The white Chicago police officer charged with first-degree murder in the fatal shooting of a black teenager was the subject of 18 civilian complaints over 14 years, including allegations that he used racial epithets and excessive force, police and court records show.
Complaints against police are not uncommon. But the number filed against Jason Van Dyke was high, and at least one was linked to a civil trial where jurors awarded damages to someone he arrested.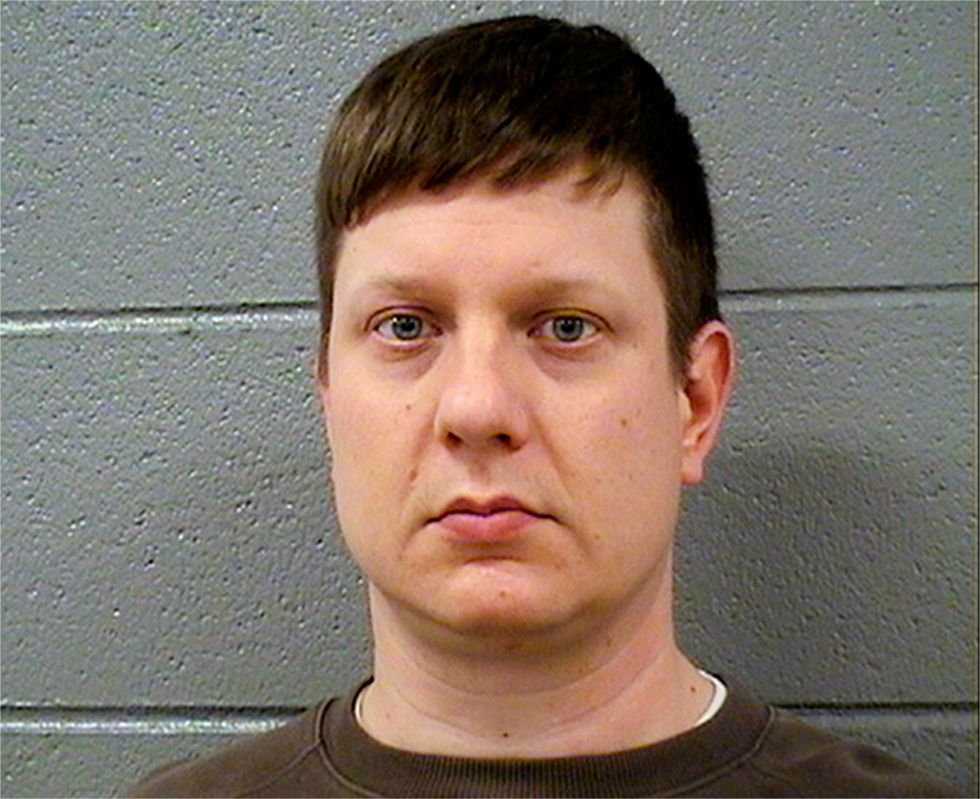 Chicago police Officer Jason Van Dyke (Image source: Cook County Sheriff's Office via AP)
Van Dyke's lawyer, Daniel Herbert, did not return a message left Wednesday by The Associated Press seeking comment about the complaints.
After the complaints were filed, the 37-year-old Van Dyke, who joined the department in June 2001, denied every allegation. None of the complaints resulted in disciplinary action. A closer look at some of the cases:
Complaint 1: A black woman accused Van Dyke of repeatedly directing racial epithets at her as police searched an apartment on Dec. 1, 2013, according to the records from the Independent Police Review Board, which investigates complaints against police. She was not the subject of the search.
Finding 1: The board concluded that the woman herself was "invasive, disruptive and provocative such that her arrest also would have been justified had it occurred." It added that "the officers at the scene acted with apparent restraint."
Complaint 2: A 34-year-old black man stopped on suspicion of drunken driving on March 19, 2011, accused Van Dyke of choking him when he refused to spit out a cough drop. Later, Van Dyke allegedly bent the man's arm behind his back when he hesitated about taking a fourth breathalyzer test.
Finding 2: The board concluded that, "Without any physical or independent information, there is insufficient evidence to prove or disprove the allegations."
Complaint 3: As police responded to a report of a car accident near a liquor store on April 6, 2008, a 20-year-old black man alleged that Van Dyke pointed a gun at him and a different officer kicked him in the eye as he lay on the ground. Van Dyke told investigators the man was stopped because he and other bystanders ran as police arrived. When shown a picture of the man's injury, the board's report said, Van Dyke "indicated he did not know how the injury to his left eye was sustained."
Finding 3: The report concluded that, "Given the lack of any witnesses, it cannot be determined how (the man) sustained the injury."
Complaint 4: A 41-year-old black man claimed Van Dyke and his partner pushed him and verbally abused him during a July 9, 2007, traffic stop. After Van Dyke's partner slammed the man onto the hood of his car, Van Dyke allegedly shoved the handcuffed man into a police car. The man said he injured both shoulders.
Finding 4: The review board said there was no evidence backing the allegations. But the man later filed a federal lawsuit and won. In 2009, jurors awarded him $350,000 for his injuries.