CHICAGO (AP) — President Barack Obama says he is "deeply disturbed" by video footage showing a white Chicago police officer fatally shooting a black teenager.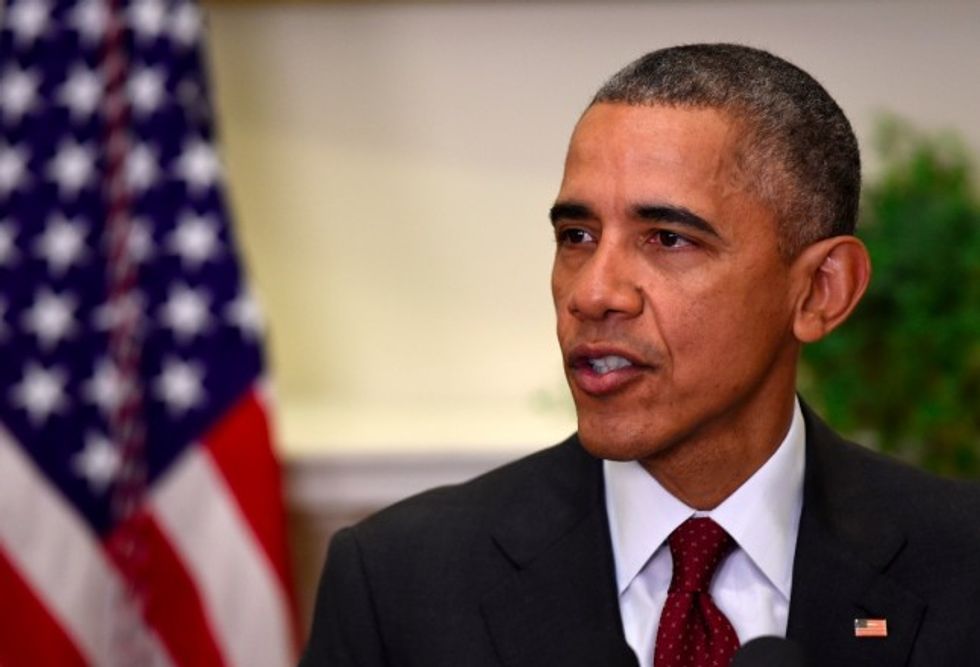 President Barack Obama in the White House, Wednesday, Nov. 25, 2015. (AP Photo/Susan Walsh)
Prosecutors have charged Officer Jason Van Dyke with first-degree murder for the death last year of 17-year-old Laquan McDonald, who was shot 16 times.
Obama said on his Facebook page Wednesday that he is asking Americans to "keep those who've suffered tragic loss in our thoughts and prayers" this Thanksgiving "and to be thankful for the overwhelming majority of men and women in uniform who protect our communities with honor."
Obama says he is personally grateful to the people of his hometown — Chicago — for keeping protests peaceful.
—
Follow Dave Urbanski (@DaveVUrbanski) on Twitter