A man draped in an American flag climbed over the fence at the White House on Thursday, prompting a lockdown as the first family celebrated Thanksgiving.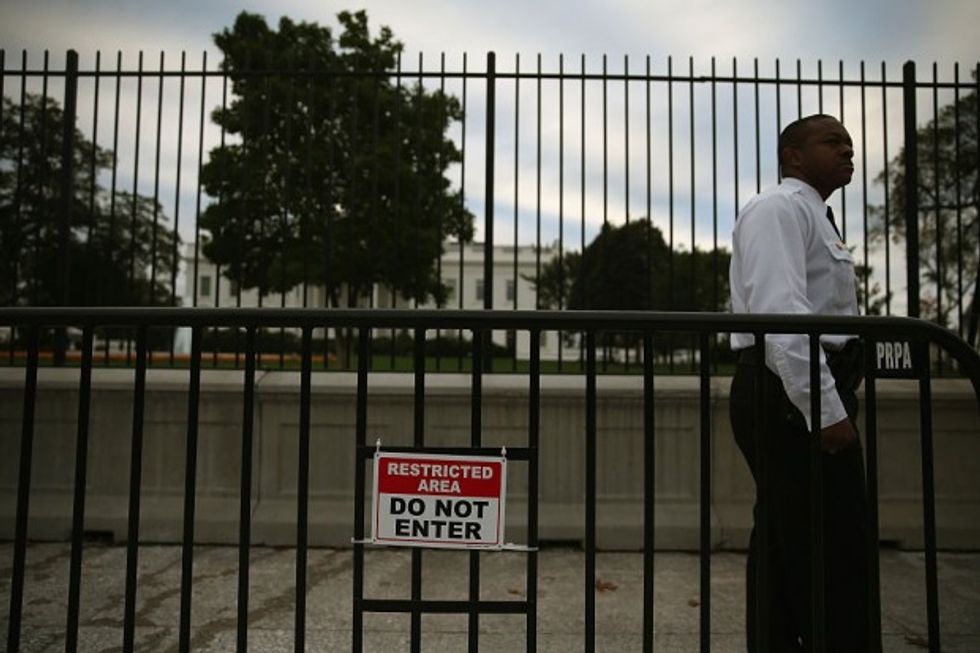 (Getty Images/Mark Wilson)
CNN reports that the man was immediately apprehended. Armed security personnel have been seen outside the White House since the incident, which took place shortly before 3 p.m. EST.
An image of a man atop a section of fence in front of the North Lawn has been posted on the website of television station WJLA. A second image shows the man standing on the lawn with his arms raised in victory.
President Barack Obama and his wife and daughters are spending the holiday at the White House.
Secret Service and White House officials have not responded to calls and emails seeking information.