PARIS (AP) — Russian President Vladimir Putin says that Moscow is ready for closer cooperation with France against terrorism.
Putin spoke Thursday while welcoming visiting French President Francois Hollande for talks focusing on joint efforts to fight the Islamic State group.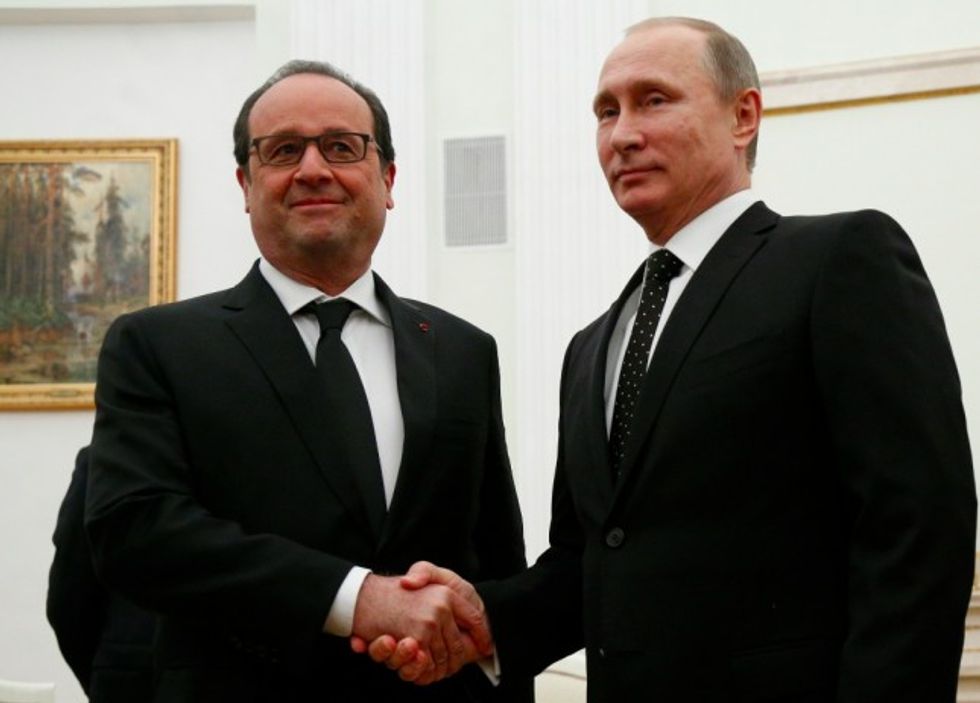 Russian President Vladimir Putin, right, shakes hands with his French counterpart Francois Hollande during their meeting in Moscow, Russia, Thursday, Nov. 26, 2015. French President Francois Hollande is in Moscow on Thursday to push for a stronger coalition against Islamic State militants in Syria, trying to unite France, the U.S. and Russia. (AP Photo/Alexander Zemlianichenko, pool)
Hollande said that it's necessary to closely cooperate in the fight against the common enemy while seeking a political solution in Syria.