The suspected gunman who killed three and wounded nine at a Colorado Planned Parenthood facility Friday uttered the phrase "no more baby parts" during questioning, two law enforcement sources told NBC News.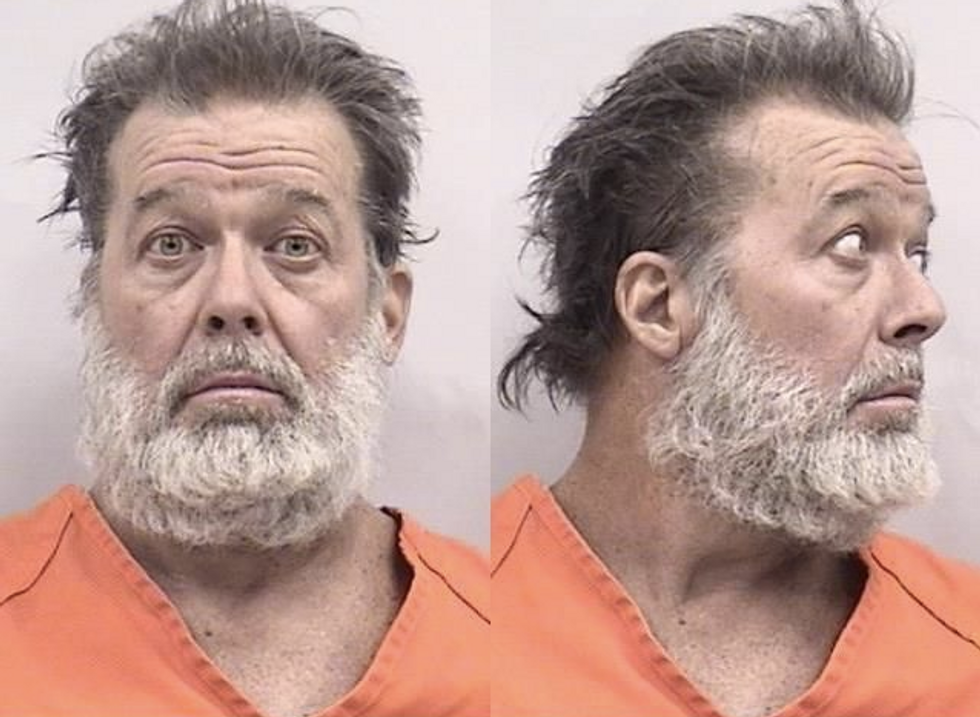 Mugshot of Robert L. Dear, the suspect in the Colorado Planned Parenthood attack Friday that left three people dead, released by the Colorado Springs Police Department. (Image via Twitter @CSPDPIO)
But sources emphasized to NBC News that suspect Robert Lewis Dear said numerous things — described as rantings — and it isn't clear the degree to which his "no more baby parts" remark influenced his alleged actions. The sources said Dear also mentioned President Barack Obama, NBC News reported.
Dear is being held without bond and isn't expected to appear in court until Monday, NBC News added, citing jail booking records.
More from NBC News:
Law enforcement officials are looking into the background of the suspect. Police are interviewing people who knew Dear, including his girlfriend in Colorado. They are also examining his computer and any social media footprint.

Sources said there would have been nothing apparent in Dear's background — including a felony conviction or previous mental health issue — that would have disqualified him from buying an AK-47 style, high-powered rifle used in the shootings.
Dear does have an arrest history which includes domestic violence, peeping and animal cruelty.
According to voting records, a Robert Lewis Dear is registered as an unaffiliated voter in Hartsel, Colorado — but the voter is registered as a female.
—
Follow Dave Urbanski (@DaveVUrbanski) on Twitter