An Israeli man who for 12 years has been paralyzed from the waist down surprised his family and friends at his wedding by walking down the aisle with the help of a technological device known as ReWalk.
For three months, Dudu Shevy, 32, secretly practiced walking using the ReWalk exoskeleton system powered by a backpack motor. The Israeli-invented device learns the paralyzed person's movements then moves his legs as directed by a remote control.
"We kept it from the family for the surprise effect," Shevy told Israel's Channel 2, expressing amazement at "just walking."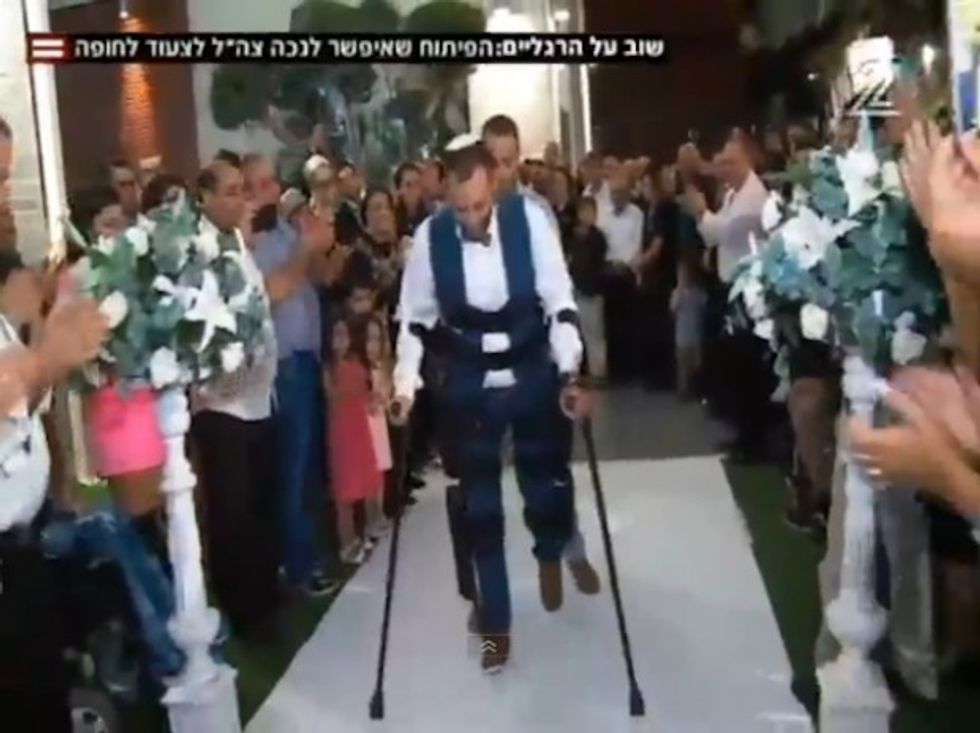 Family and friends clapped and cheered when they saw the groom walking up the aisle with the help of the ReWalk exoskeleton. (Image source: Channel 2)
"People got really emotional to see me walking," said Shevy, who was injured in a car accident during his military service in the Israel Defense Forces.
"It was different, just seeing everyone at eye-level and not chair-level. It was totally different," Shevy said. "It was really amazing."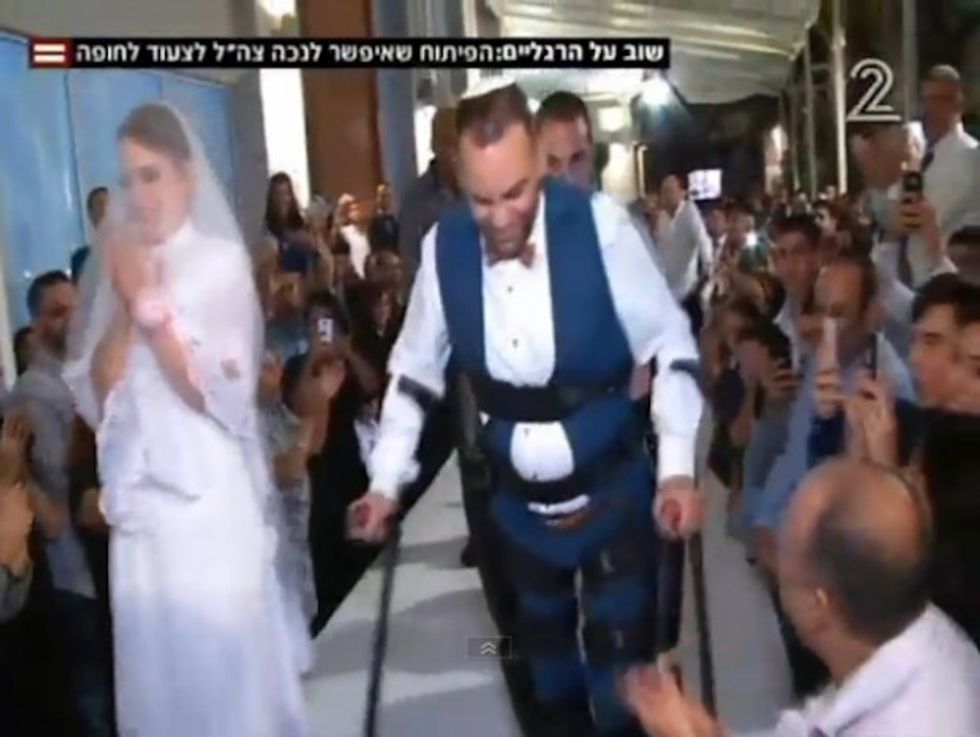 Dudu Shevy's bride clapped her hands as she walked for the first time with her usually wheelchair-bound husband-to-be. (Image source: Channel 2)
Channel 2 reported that the exoskeleton was loaned to Shevy for his wedding day by ReWalk Robotics, and the three months of training sessions to learn how to use it were paid for by the Defense Ministry.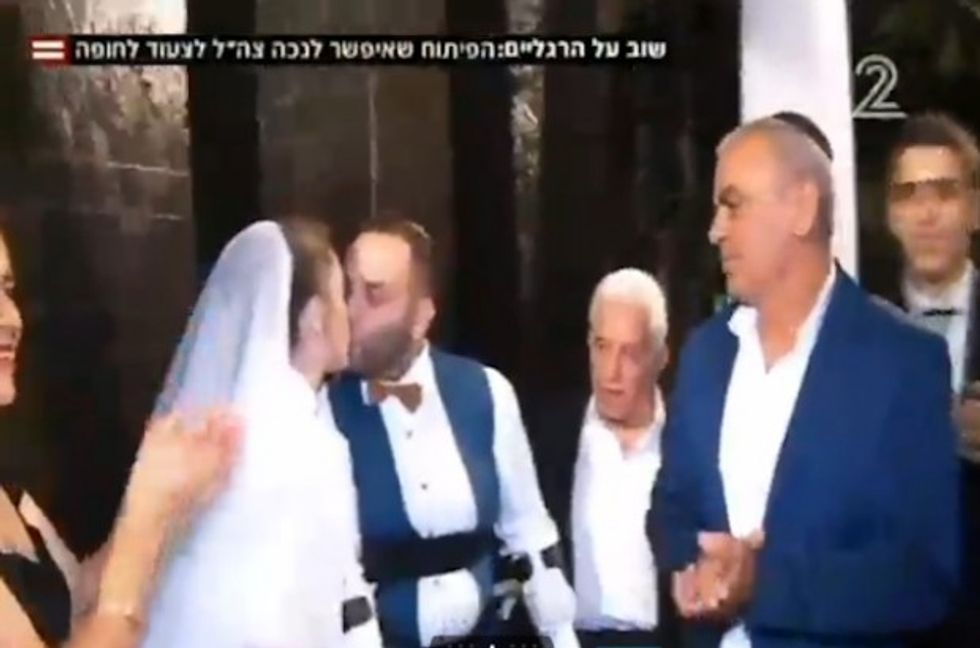 The newly married couple kissed under the wedding canopy. (Image source: Channel 2)
In Israel, the device costs about $65,000, Channel 2 reported, which for now is out of reach for Shevy.
Wounded U.S. servicemen have also benefited from the ReWalk technology.
(H/T: Times of Israel)