Chicago Mayor Rahm Emanuel scolded Politico's Mike Allen on stage during an event on Wednesday after the reporter revealed that Democrat planned to vacation in Cuba with his family.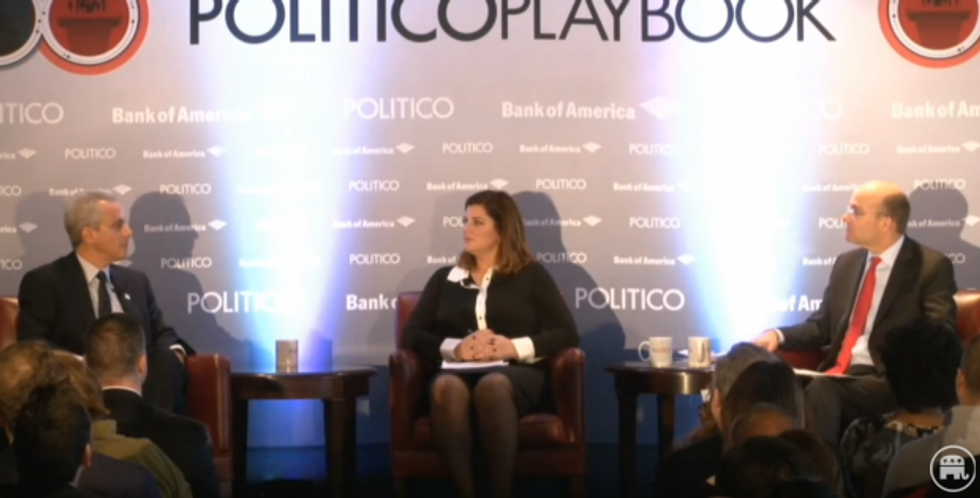 YouTube
"First of all, thanks for telling everybody what I'm going to do with my family," Emanuel said. "You had a private conversation with me and you decided to make that public. I really don't appreciate that. I really don't."
He added, "I'm expressing to you now publicly my displeasure."
The mayor ultimately explained that he has made a commitment to take his children to see other parts of the world for good "family time" and so they can be exposed to other cultures.
---