The little town of North has a big problem.
Its police chief resigned Tuesday over issues with the mayor, and the remaining officer in the South Carolina town turned in his badge, as well, WIS-TV reported.
Now there are no cops on the streets of the town of 754 people, meaning it relies on county officers to protect and serve. The Orangeburg County Sheriff's Office told WLTX-TV, "The agency is answering calls and responding to those calls until further notice."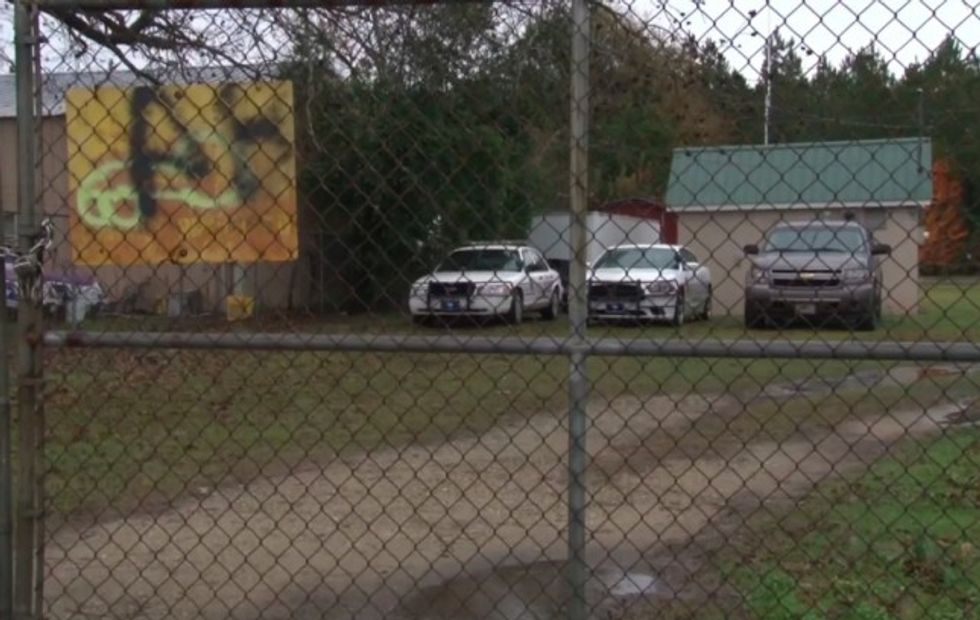 Image source: WLTX-TV
And that doesn't sit well with business owner Russell Jeffcoat.
"Without a police presence or without the county being present more often, it gives us concerns for our safety and for the business' safety as well," he told the WLTX.
Former chief Mark Fallaw — who spent almost 14 years on the job through two mayors — figured his best course of action given conflicts with new Mayor Patty Carson was resignation.
"For her to be directing procedures that were contrary to national standards, that was going to cause a problem," Fallaw told WLTX. "So I just said it was best for me probably to step down."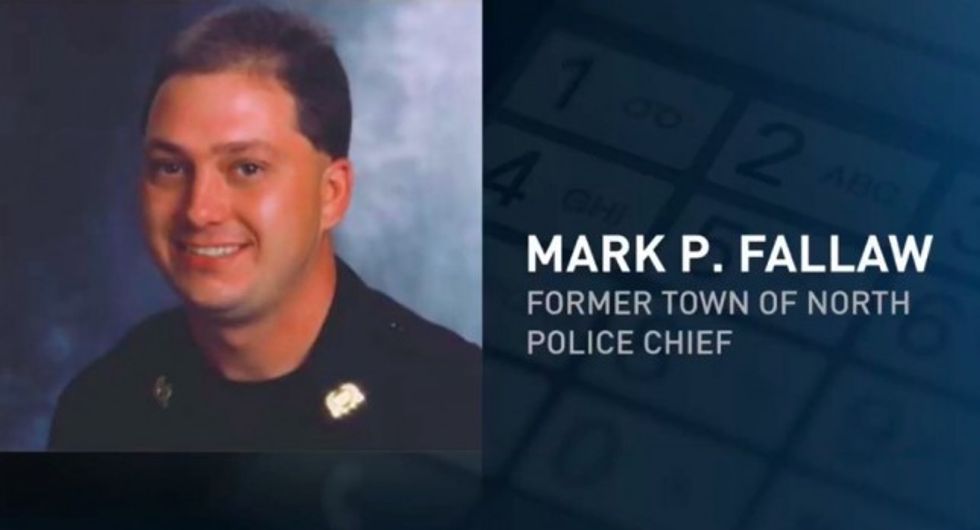 Image source: WLTX-TV
Fallaw told WLTX that Carson issued a gag order on the police department regarding media communication and said she'd handle all inquiries, requested two-weeks notice on police public appearances and wanted to monitor police emails.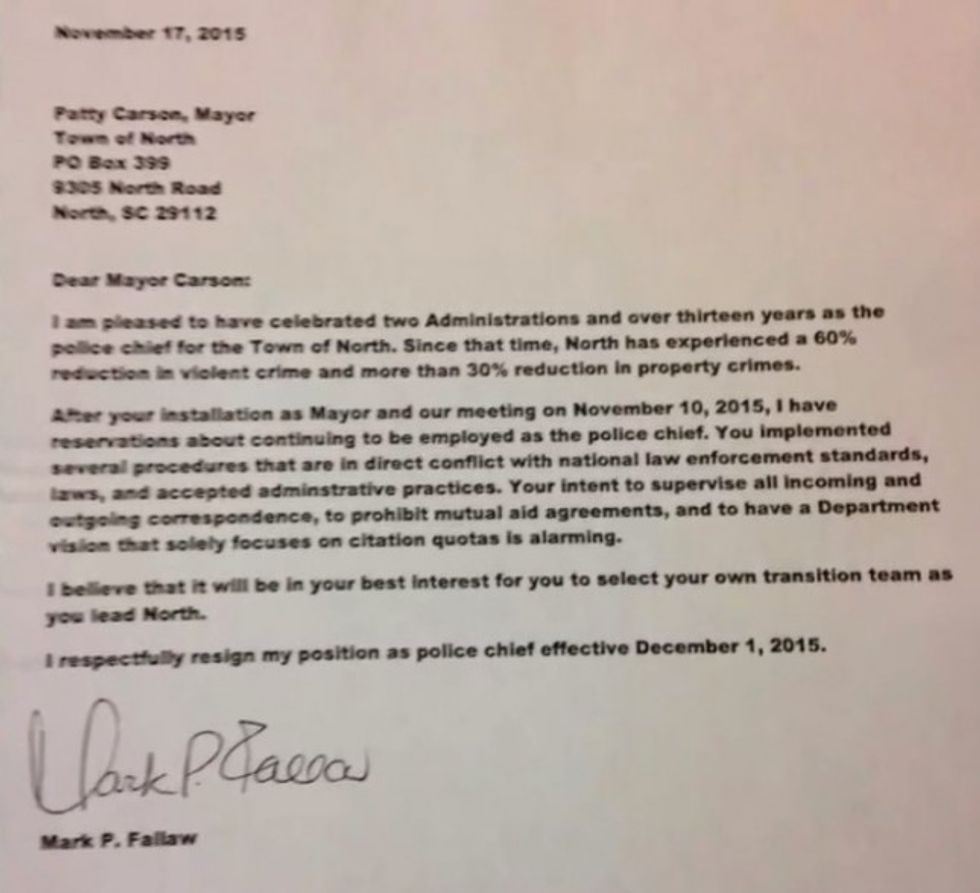 Image source: WLTX-TV
Carson, a former town council member, was sworn in as mayor Nov. 10 and immediately established expectations for behavior at public meetings. Jeffcoat was one of her opponents.
When WLXT contacted Carson, the station said she refused to comment and said she wouldn't discuss personnel issues in a public forum and then hung up the phone.
The station added that it asked the mayor for a word with her at the town hall, but Carson replied that she wasn't available and had no comment.
Fallaw added that he's concerned crime may creep back in after progress had been made.
"We've given them a 60 percent reduction in violent crime and a 30 percent in property crimes and I'd love to continue that," he told the station. "I just fear that, because of the way this panned out, that they're going to go in reverse now."
Fallaw added that the mayor may be hard pressed to fill the police department vacancies due to higher-paying work in nearby municipalities.
—
Follow Dave Urbanski (@DaveVUrbanski) on Twitter