She watched in fear as her boyfriend, Jeff Schlute, was ordered out of the car by a Johnston, Iowa, police officer and "handcuffed" after being pulled over for a supposed traffic violation.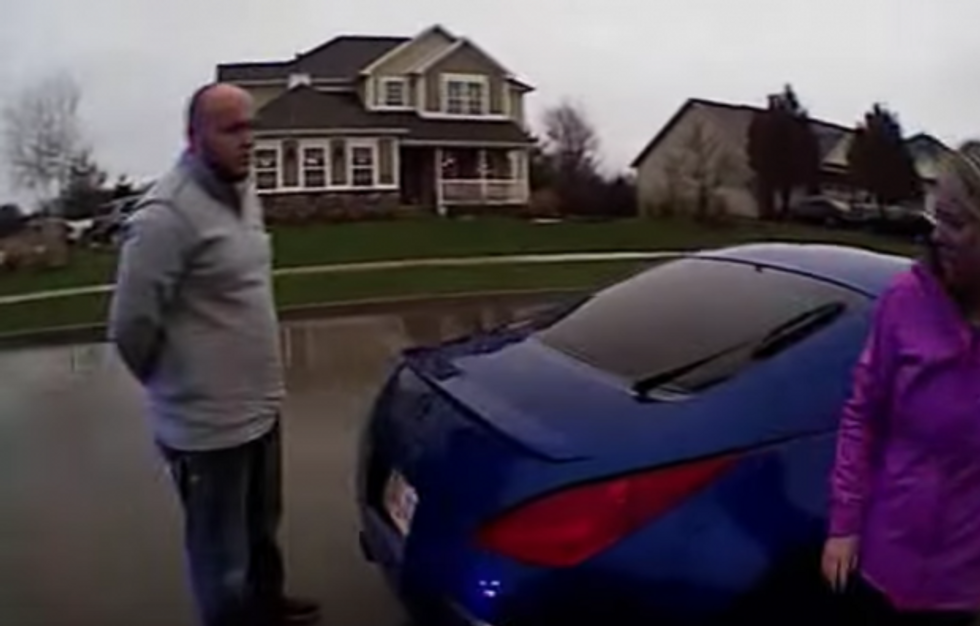 YouTube
Moments later, Officer Matt Chiles also asked the woman to exit the vehicle to verify they weren't in possession of "stolen merchandise." The look on her face was one of utter confusion and panic.
As she look at her boyfriend, his hands behind his back, Schlute then got down on one knee and pulled out an engagement ring.
"Will you marry me?" he asked.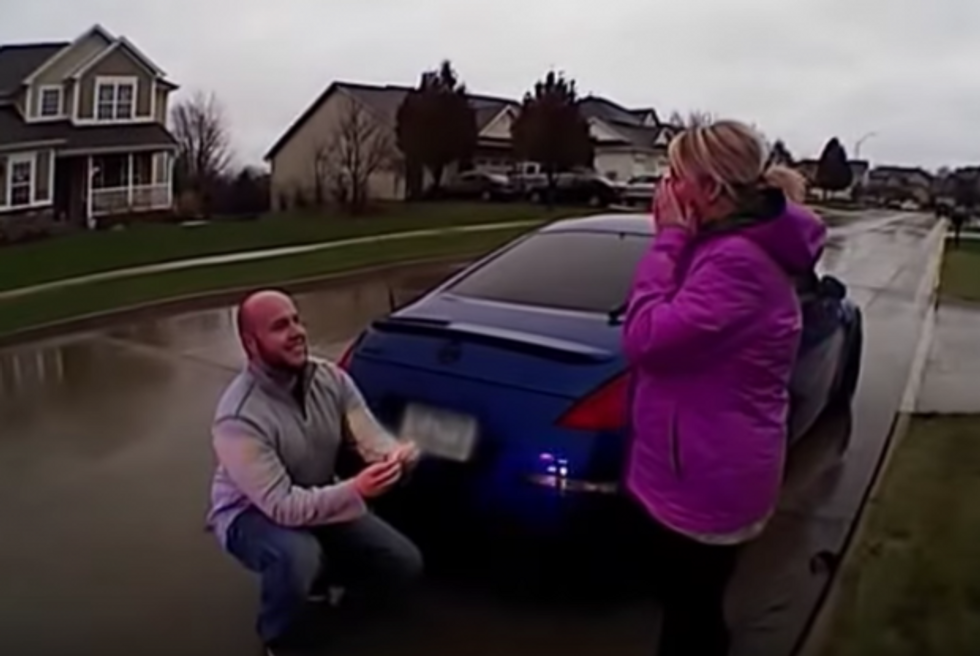 (YouTube)
As it turned out, the Johnston Police Department was in on the elaborate ruse the entire time.
The amazing moment was caught on video:
---