NASHVILLE, Tenn. (AP) -- Tennessee Lt. Gov. Ron Ramsey called Tuesday for a moratorium on all immigration from countries with "ties to terrorism."
In a statement, Ramsey said, "While I would not favor an explicitly religious test, I do think it is time to place a moratorium on immigration from a long list of countries with ties to terrorism." He did not specify which countries he would include.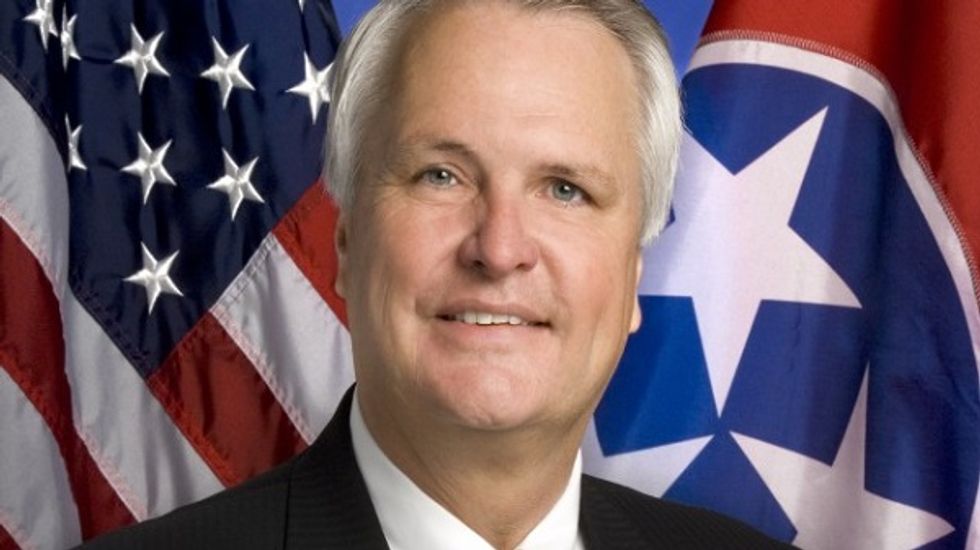 Tennessee Lt. Gov. Ron Ramsey (Image credit: WVLT-TV)
The comments from Ramsey — a Republican who previously called on fellow Christians to arm themselves — follow a call by Republican presidential candidate Donald Trump to block all Muslims from entering the United States. Trump's comments have been widely condemned by rival GOP candidates, party leaders and others.
Federal courts — including the U.S. Supreme Court — have upheld that immigration and admission of noncitizens to the United States is a federal responsibility and one managed wholly by the federal government. Tennessee Attorney General Herbert Slatery came to the same conclusion in a recent legal opinion.
In October, Ramsey urged Christians to consider getting a handgun carry permit after a gunman killed nine people at a community college in Oregon. "I have always believed that it is better to have a gun and not need it than to need a gun and not have it. Our enemies are armed," he said. "We must do likewise."