San Bernardino terrorist Syed Farook reportedly had multiple photos of a local high school on his cellphone, according to law enforcement sources.
The photos, which were of the exterior of Carter High School in Rialto, prompted authorities to canvas the school on Monday.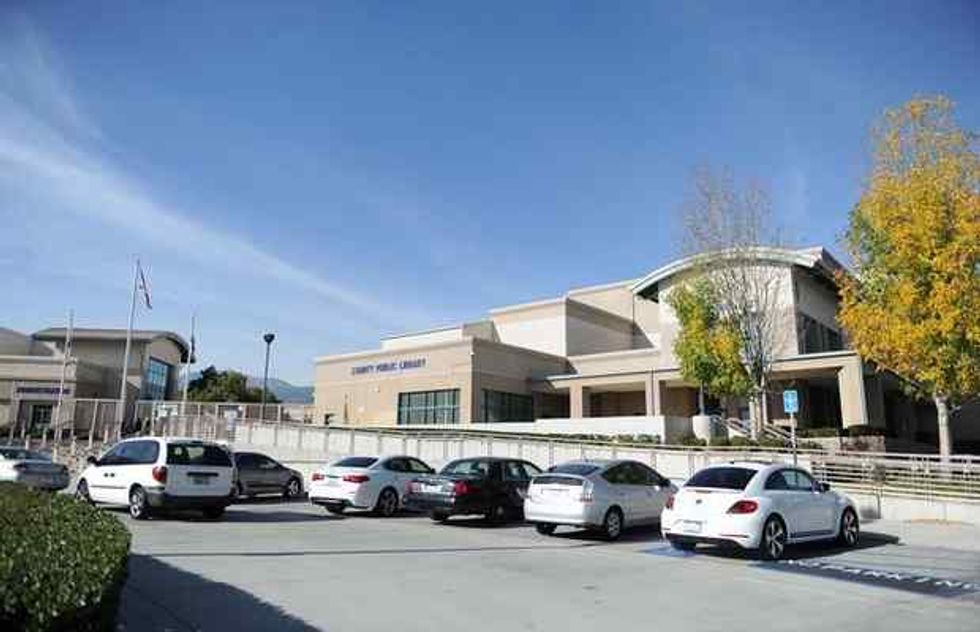 Carter High School (San Bernardino Sun/Micah Escamilla)
Rialto Unified School District spokesperson Syeda Jafri told FoxNews.com that the school district feels as though they dodged a bullet — literally.
"Absolutely, we are relieved," she said. "At first we were very disturbed that something so horrific occurred so close to home. But we were relieved that it did not affect — physically — our staff and students."
Farook's job as a health inspector for the San Bernardino County Department of Health included inspecting the majority of Rialto Unified School District's 30 kitchens bi-annually.
And Rialto Unified was not the only district where Farook inspected kitchens. According to the San Bernardino Sun, Farook inspected 10 San Bernardino City Unified School District schools, one of which was inspected by bomb-sniffing dogs just one day after the horrific shooting. That high school was cleared.
While Farook's unusual photos may point to suspicious behavior, the FBI has not said whether or not they believe Farook and his wife, Tashfeen Malik, had any other definitive targets.
"You can imagine how the district feels about this," Jafri told FoxNews.com of the possibility that Carter High School was on the terror couple's list of targets.
—
Follow the author of this story on Twitter and Facebook:
[facebook //www.facebook.com/plugins/like.php?href=