In need of a little Christmas cheer? These college students have you covered.
As part of an annual tradition, students in the Snyder Hall dorms at the University of Illinois are on stand-by to answer phones and deliver a Christmas carol — a 56-year-old tradition. For 24 hours per day, seven days per week, anyone can dial (217) 332-1882 and request a Christmas song during the university's finals period.
"I'll study and take phone calls at the same time," one student said in a promotional YouTube video for Dial-a-Carol.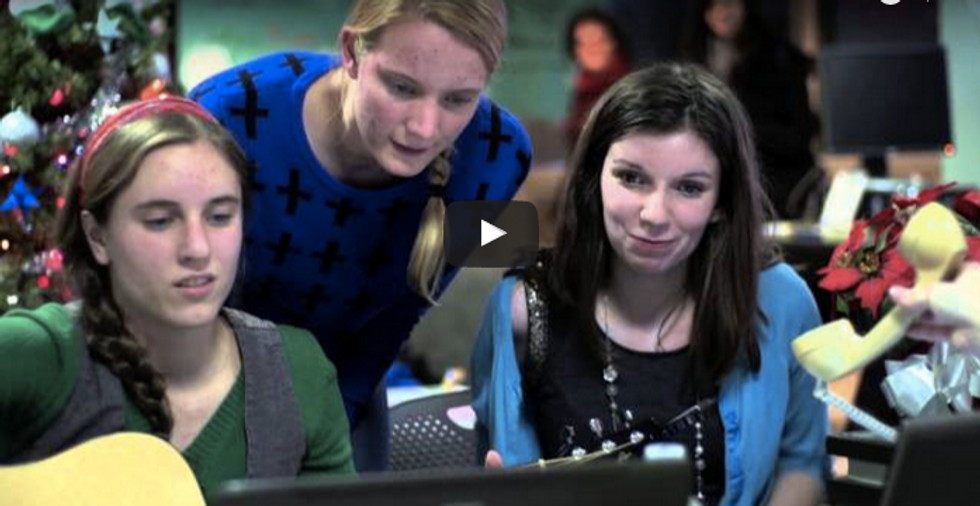 Image source: YouTube
A reporter from WTOP-TV called the number and requested "O Holy Night." According to WTOP, a student who answered the phone spent some time to look up the lyrics and requested the assistance of three other students. Overall, WTOP gave the students an "A" for effort.
"We're very amateur, I think that's one of the better parts of it," Dan Quock, resident advisor for Snyder Hall, told the Washington Post.
According to Dial-a-Carol's website, the tradition began in 1960 by Betty Gordon, an office secretary. The Washington Post reported that the tradition continued over the years — starting with very few callers and volunteers who would play vinyl records over the phone.
"Most students of the building participate, regardless of musical ability, religion, or the fact that it's finals week," Kirsten Ruby, a spokeswoman for the university's housing, said.
In a Facebook post early Saturday morning, Dial-a-Carol announced that in just two days, the student service had received more than 3,000 calls from elementary schools to news stations.
The Dial-a-Carol program is available until Dec. 16.