Six-in-10 Americans say that they attend church at Christmastime — but there's something important worth noting about those who don't typically hit the pews to commemorate Jesus' birth: they'd likely go to church if they were invited by a friend or a family member.
In fact, 57 percent of those who don't go to church during Christmastime told LifeWay Research that, if asked, they would likely go with someone they know. It's a statistic that's likely to catch the attention of believers who seek to connect loved ones with the Christian faith.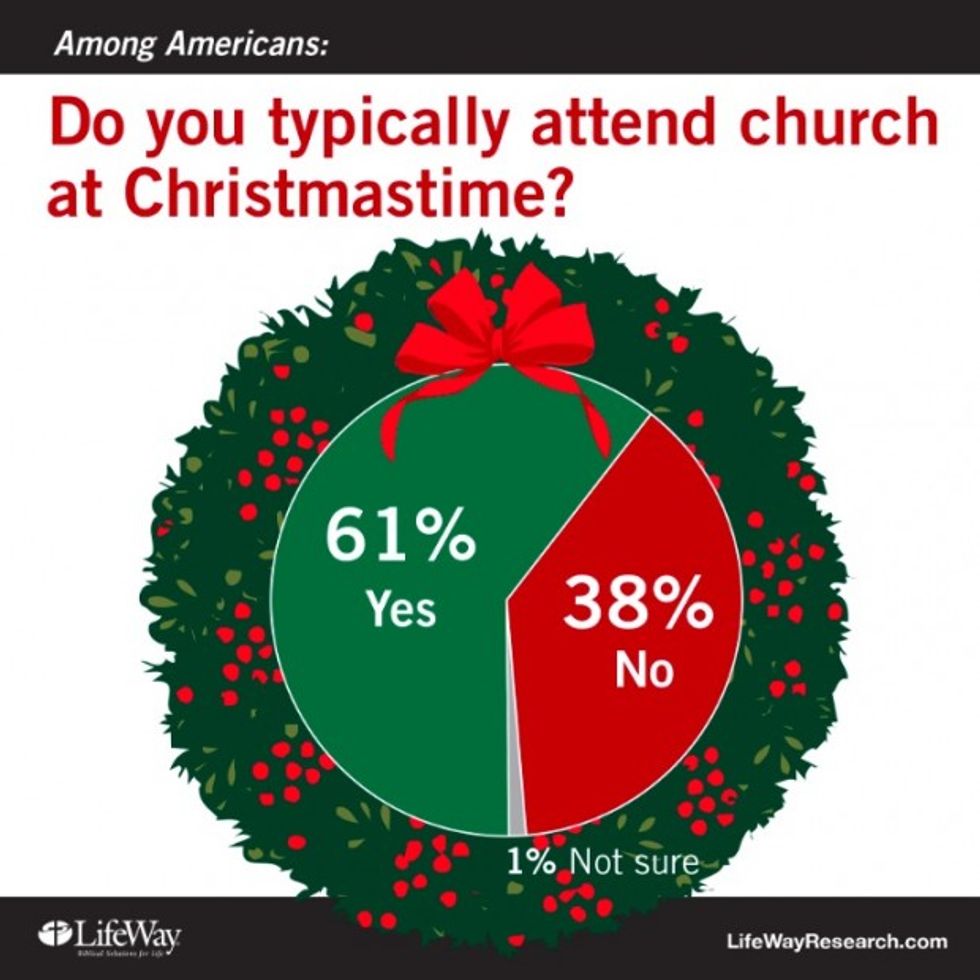 LifeWay Research
"Those invited to a church service at Christmastime, may not attend for the same reasons as those who already plan to go," Scott McConnell, vice-president of LifeWay Research, said in a statement. "But the majority are open to going."
As for those who do attend church at Christmastime, 77 percent said that they do so in an effort to honor Jesus — the most prevalent reason for church attendance this time of year.
Additionally, 9 percent said that they do so to be with family and friends, 9 percent attend to observe tradition and 3 percent do so to get in the Christmas spirit.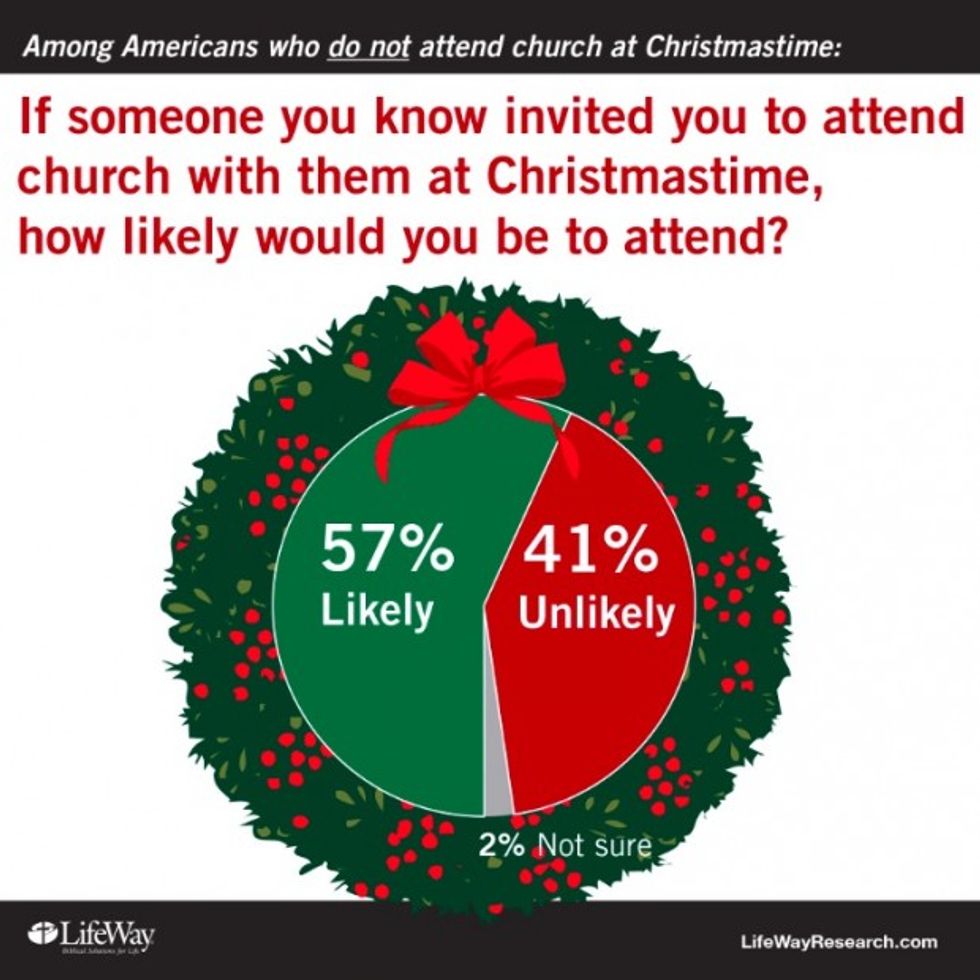 LifeWay Research
Overall, people in the south (66 percent) and midwest (64 percent) are the most likely individuals to attend church at Christmas, with those in the northeast (57 percent) and west (53 percent) somewhat less likely to do so.
LifeWay's polling results were collected via random digit dialing from Sept. 14-28, 2015, among 1,000 respondents, with a margin of error of plus or minus 3.6 percentage points.