Two men allegedly posing as Syrian refugees in an Austrian migrants' shelter were arrested over the weekend on suspicion of being connected to the terrorist attacks in Paris last month, an Austrian state prosecutor announced Wednesday.
State prosecutor's office spokesman Robert Holzleitner said that the men are suspected of "participation in a terrorist organization," as investigators tried to determine their connection with the Paris attacks, the Associated Press reported.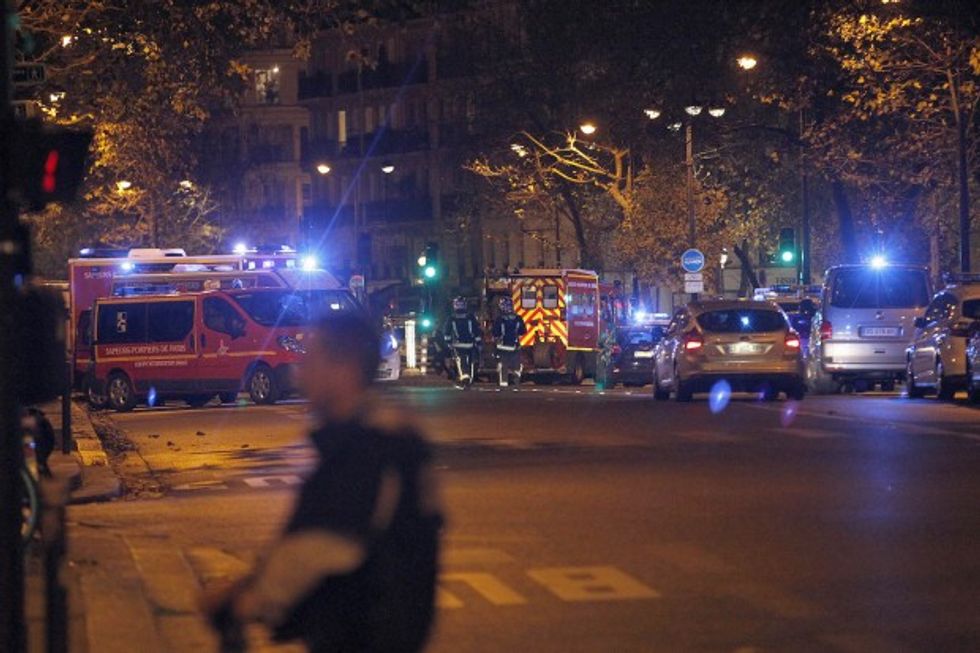 Police survey the area of Boulevard Baumarchais after a terror attack in Paris Nov. 13. (Thierry Chesnot/Getty Images)
While Austrian officials offered few details other than that the suspects arrived in Europe from the Middle East, Reuters quoted the Austrian newspaper Kronen Zeitung, which reported that the men, who are of French, Algerian and Pakistani origins, used fake Syrian passports to enter Europe via Greece.
According to the report, the two entered Greece along with other members of the Paris attack squad.
Meanwhile, another Austrian newspaper, Salzburger Nachrichten, said the two men arrested in Salzburg were in contact with the Paris attackers while in Austria.
During the Nov. 13 attacks at multiple locations in the French capital, 130 people were killed. The Islamic State group claimed responsibility for the attack.
The assailants traveled freely through multiple countries in the European Union, sparking a debate over European open borders and the screening of migrants arriving from Middle Eastern countries where the Islamic State group is active.