Child tax credits for people who don't pay taxes, including illegal immigrants, will be made permanent under the $1.1 trillion spending bill to be voted on this week, said Sen. Jeff Sessions (R-Ala.).
"A tax credit to a person who doesn't pay taxes is a check from the government," Sessions, the chairman of the Judiciary subcommittee on immigration and national interest. "It's not a tax deduction, it's a direct payment. It scores as a welfare benefit by the Congressional Budget Office. So this means more illegal aliens will continue to get the tax credits. It should be stopped."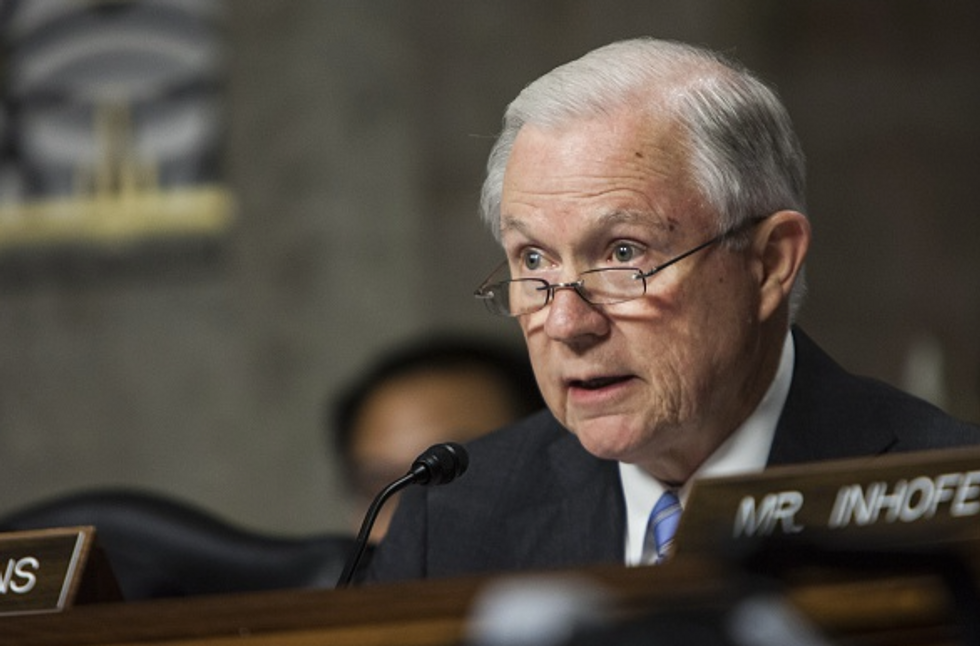 Alabama Republican Sen. Jeff Sessions (Samuel Corum/Anadolu Agency/Getty Images)
Sessions, who opposes the omnibus, is also a senior member of the Senate Budget Committee.
The tax extenders in the omnibus bill extend the additional child tax credit and the Earned Income Tax Credit established from the American Recovery and Reinvestment Act of 2009, better known as the stimulus. This adds an additional $160 billion in low-income subsidy spending, making permanent part of the stimulus.
"The tax bill that will be moving with the omnibus bill makes permanent the additional child tax credit and the earned income tax credit and it does nothing to block their future distribution of moneys to illegal aliens," Sessions said on the Senate floor.
The Treasury Department's Inspector General called for reforming the Additional Child Tax Credit to ensure that the child tax credit isn't going to immigrants that come to the United States while they have children abroad.
"They got children somewhere around the world," Sessions said. "They don't have a Social Security number. They use an I-10 Identification documents for those who are supposed to travel. That's what it was intended for. They use that and they file some sort of tax return and they don't pay taxes because their income is low but they get a tax credit based on children that are not even in the country."