NASHVILLE, Tenn. (AP) — Evangelical leaders are urging fellow Christians to welcome refugees from Syria and Iraq despite opposition by many governors and presidential candidates.
Leaders of the Southern Baptist Convention, the Assemblies of God, World Relief and other Christian groups said they would not surrender to fears surrounding the issue.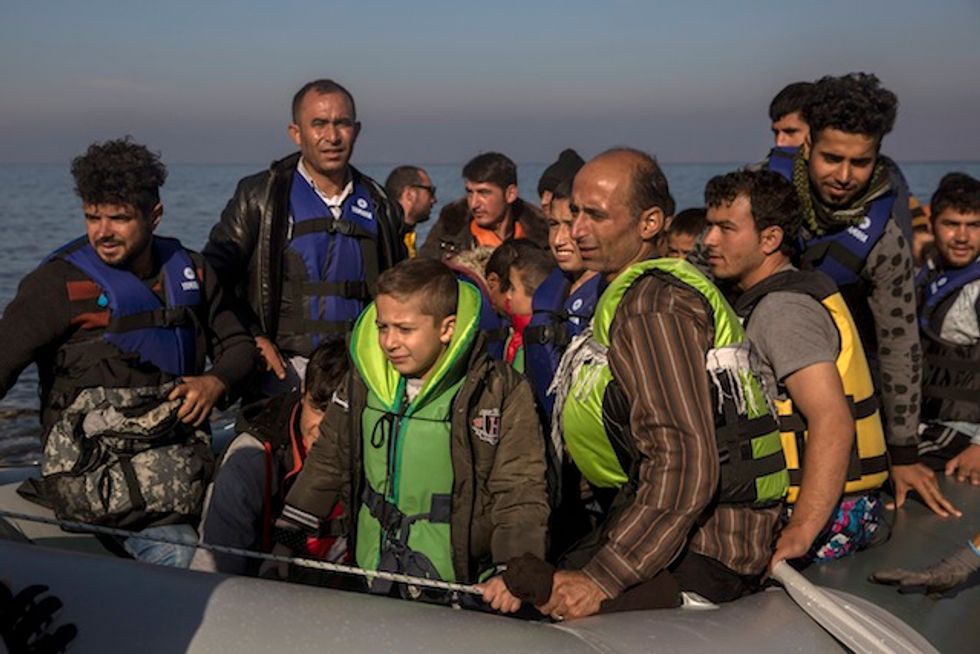 Refugees and migrants arrive safely to a beach after crossing the Aegean Sea on a dinghy from the Turkish coast to the northeastern Greek island of Lesbos on Friday, Nov. 20, 2015. (AP Photo/Santi Palacios)
The remarks are from a statement released Thursday called a "Christian Declaration on Caring for Refugees: An Evangelical Response." A recent Pew Research Center survey found white evangelicals had the greatest opposition of any American religious group to accepting more refugees.
Many mostly Republican governors have called for a temporary halt to resettling refugees from Syria over security concerns after the Islamic extremist attacks last month in Paris and earlier this month in San Bernadino, California. Advocates for refugees say refugees undergo extensive vetting that can last years.