UPDATE 2:53 p.m. ET: Anthony Cumia's attorney said the former "Opie and Anthony" co-host entered a not-guilty plea and was released without bail Sunday morning. Cumia is due back in court in January, WCBS-TV reported, over an alleged altercation with a woman in his home.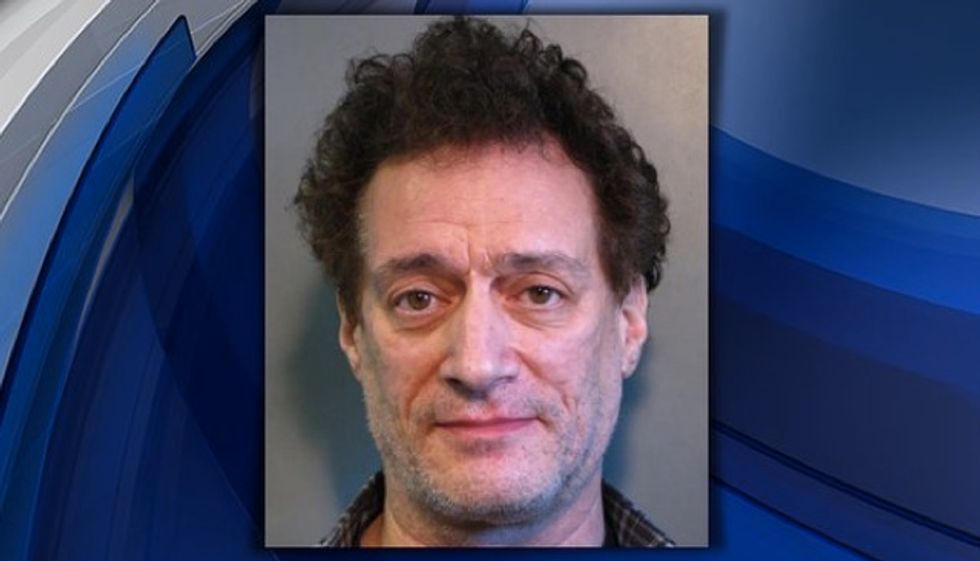 Anthony Cumia (Image source: WCBS-TV via Nassau County Police)
"Mr. Cumia emphatically denies the allegations brought against him, and is optimistic that when the truth comes out, he will be exonerated," attorney Alan Schwartz said in a statement.
"Simply put, things are not always what they appear to be," Schwartz added, "and this case is a perfect example of that."
Original story below
Anthony Cumia — fired as co-host of the unfiltered "Opie and Anthony" radio show last year after a posting a racially charged Twitter rant — was arrested Saturday in Long Island, New York, on strangulation, assault and related charges, Nassau County police told TheBlaze Sunday.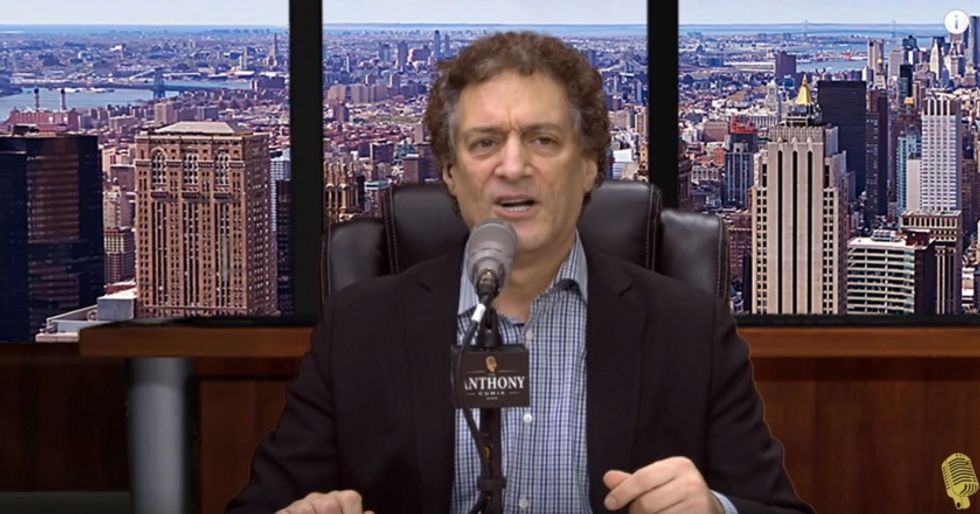 Image source: "The Anthony Cumia Show"
Cumia was taken into custody around 11 a.m. in his Roslyn Heights home after an altercation with a 26-year-old woman there, police said. Cumia, 54, is charged with strangulation, assault, unlawful imprisonment and criminal mischief, police told TheBlaze. He was to be arraigned Sunday morning.
A video surfaced Saturday of a woman who live-streamed an argument allegedly with Cumia. In the clip the woman claimed she had just been assaulted. (Content warning: This video contains strong language and content that may be disturbing to some readers.)
In a statement to TheBlaze, the producer of Cumia's new online program — "The Anthony Cumia Show" — said "we consider this to be a private matter between Mr. Cumia and his significant other."
Prior to his "Opie and Anthony" firing, Cumia said he was taking photos in New York City's Times Square when a black woman got upset that she was in one of them and "punched" Cumia as many as 10 times. Then he said five black men jumped in and started giving him "s**t." Afterward he posted a Twitter rant.
SiriusXM fired Cumia for his "racially-charged and hate-filled remarks on social media. Those remarks and postings are abhorrent to SiriusXM, and his behavior is wholly inconsistent with what SiriusXM represents."
TheBlaze's Mike Opelka contributed to this story.