According to the pro-life American Life League, Planned Parenthood closed a significant number of clinics this year, but more of their existing clinics became abortion facilities.
The group conducts an annual survey of Planned Parenthood clinics each year to track which services are offered at which locations, along with the total number of clinics. ALL released a preliminary report of their findings for 2015.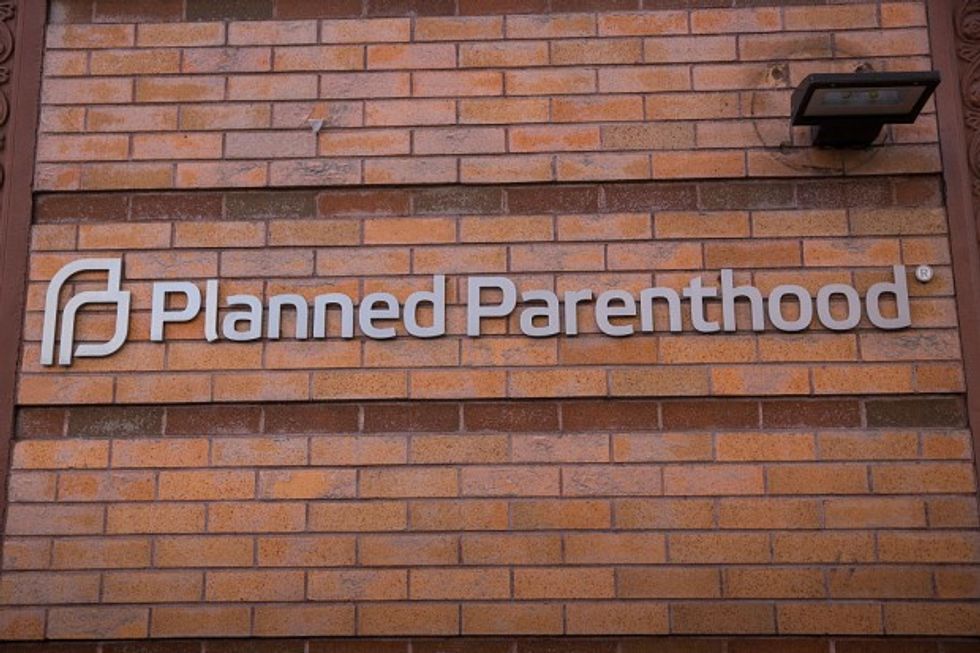 A Planned Parenthood clinic in New York City. (Andrew Burton/Getty Images)
Jim Sedlak, vice president of ALL and author of the group's upcoming report, told TheBlaze in an interview that this year Planned Parenthood reduced its 668 clinics to 645.
According to Sedlak, Planned Parenthood reduced the number of its surgical abortion clinics from 173 to 166, but increased the number of clinics that will oversee a medical abortion from 164 to 187. Thus the total number of Planned Parenthood clinics that perform abortions increased from 337 to 353 in 2015.
"They put a big emphasis on increasing medical abortion," Sedlak said.
Sedlak said that the increase in medical abortions is "attractive" to the nation's largest abortion provider because medical abortions don't require the construction of surgical centers or the accompanying licensing and zoning issues for surgical centers. But it also means that the clinics don't have the necessary equipment to aid a woman facing complications from a medical abortion.
Sedlak said that clinics have closed all over the country and that the closings aren't concentrated in any particular state, but the group is working to determine any outside factors that lead to the closings — such as changing state laws or regulations — and that those factors will be addressed in the complete report.
Asked if this year's controversy surrounding the release of undercover videos of Planned Parenthood officials contributed to the reduction in the number of clinics, Sedlak said that "the continued pressure on Planned Parenthood" may have played a role.
"The reason Planned Parenthood closes a clinic is that it's not making money," Sedlak said. "The videos have a lot of people questioning Planned Parenthood and its reputation as a trusted health care provider. More and more people are staying away from Planned Parenthood."
Sedlak said that the number of clinics that have closed are consistent with a recent downward trend in the number of clinics the organization operates. At Planned Parenthood's "peak" in 1995, the organization operated 938 clinics.
ALL's complete report will be released in January on the organization's website.
—
Follow Kate Scanlon (@kgscanlon) on Twitter