Every year, you will inevitably receive that one Christmas present that doesn't particularly thrill you--like socks—or these creepy robot reindeer.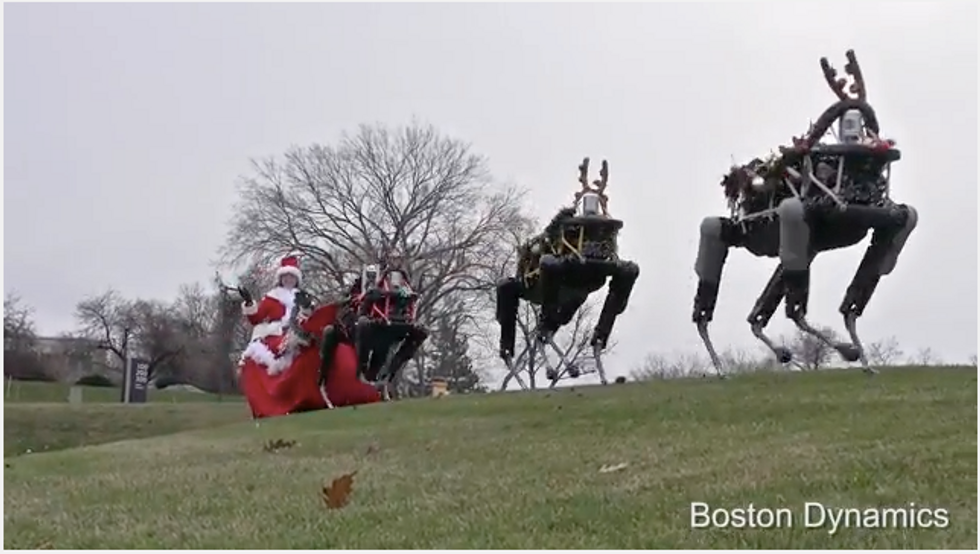 Image source: Youtube
This year the Google-owned robotics company Boston Dynamics gifted the world with a sobering look at the disturbing advances of modern technology.
The company posted a YouTube video Tuesday with the simple title, "Happy Holidays."
But many are sure to find the company's holiday greeting to be more "Brave New World" than "Marshmallow World." Watch below and decide for yourself:
In the past, Boston Dynamics has worked with the Defense Advanced Research Projects Agency (DARPA), a U.S. military company. The company's website showcases nine different robot models, which include this terrifying cheetah robot and this anthropomorphic robot named Atlas, also known as the real-life I, Robot.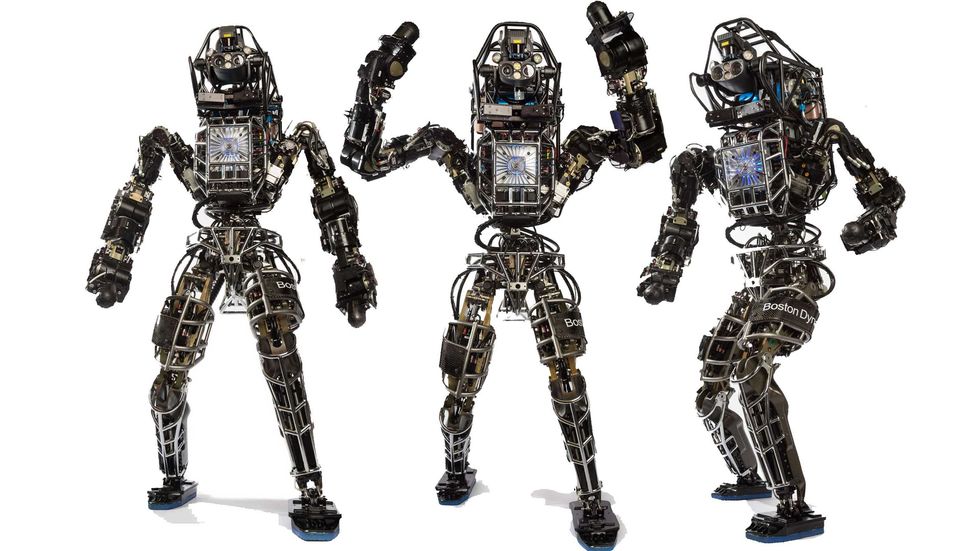 Atlas, the anthropomorphic robot. Image source: Gizmodo
--
Follow Carly Hoilman (@carlyhoilman) on Twitter