Bristol Palin announced the birth of her second child on Christmas Eve.
Writing on social-media platform Instagram, Palin shared a photo of her holding the newborn in the hospital.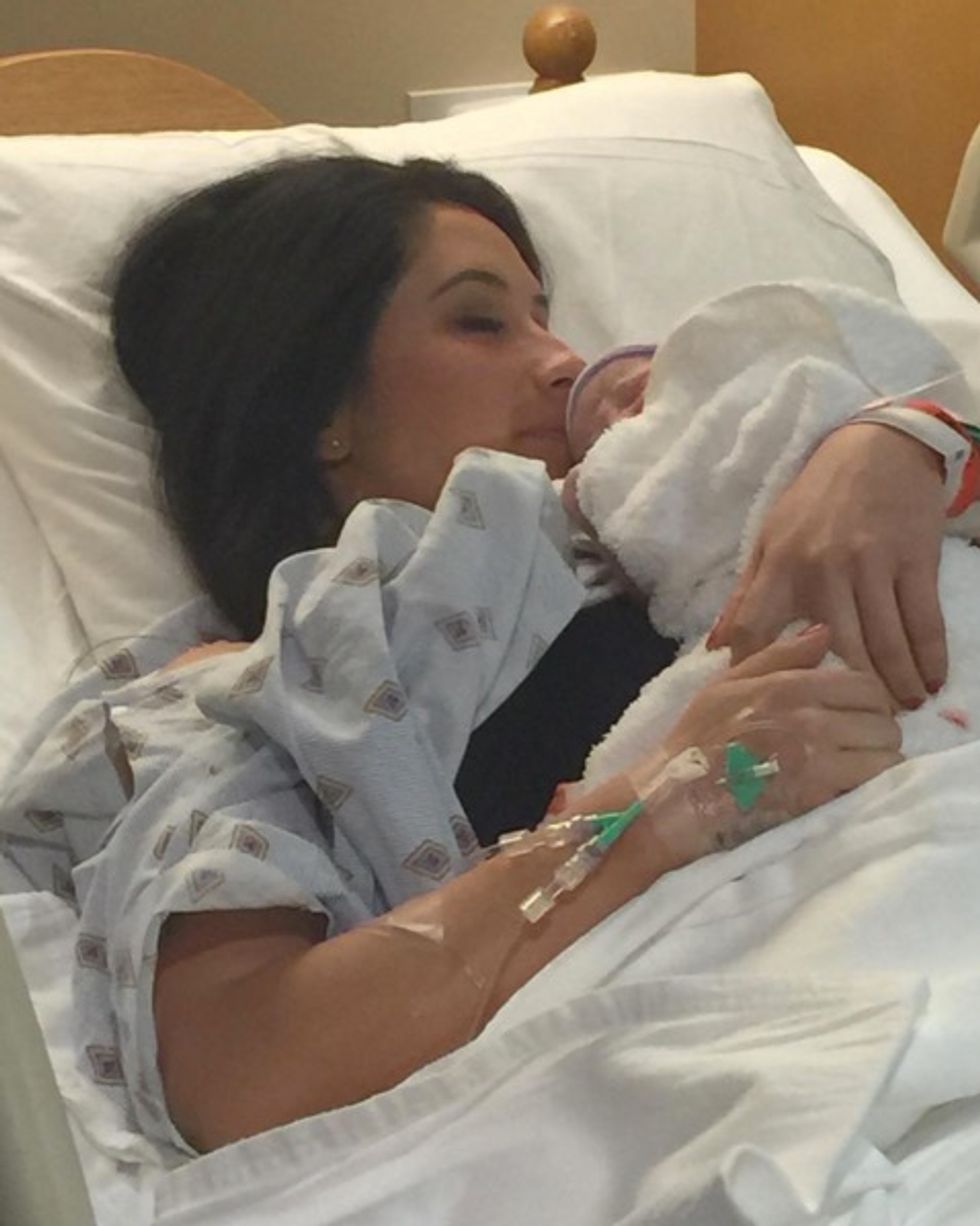 Image source: Bristol Palin / Instagram
"My sweet Sailor Grace was born yesterday, our family couldn't be more complete," she captioned the photo.
In another post, the daughter of former vice presidential candidate wrote: "My heart just doubled."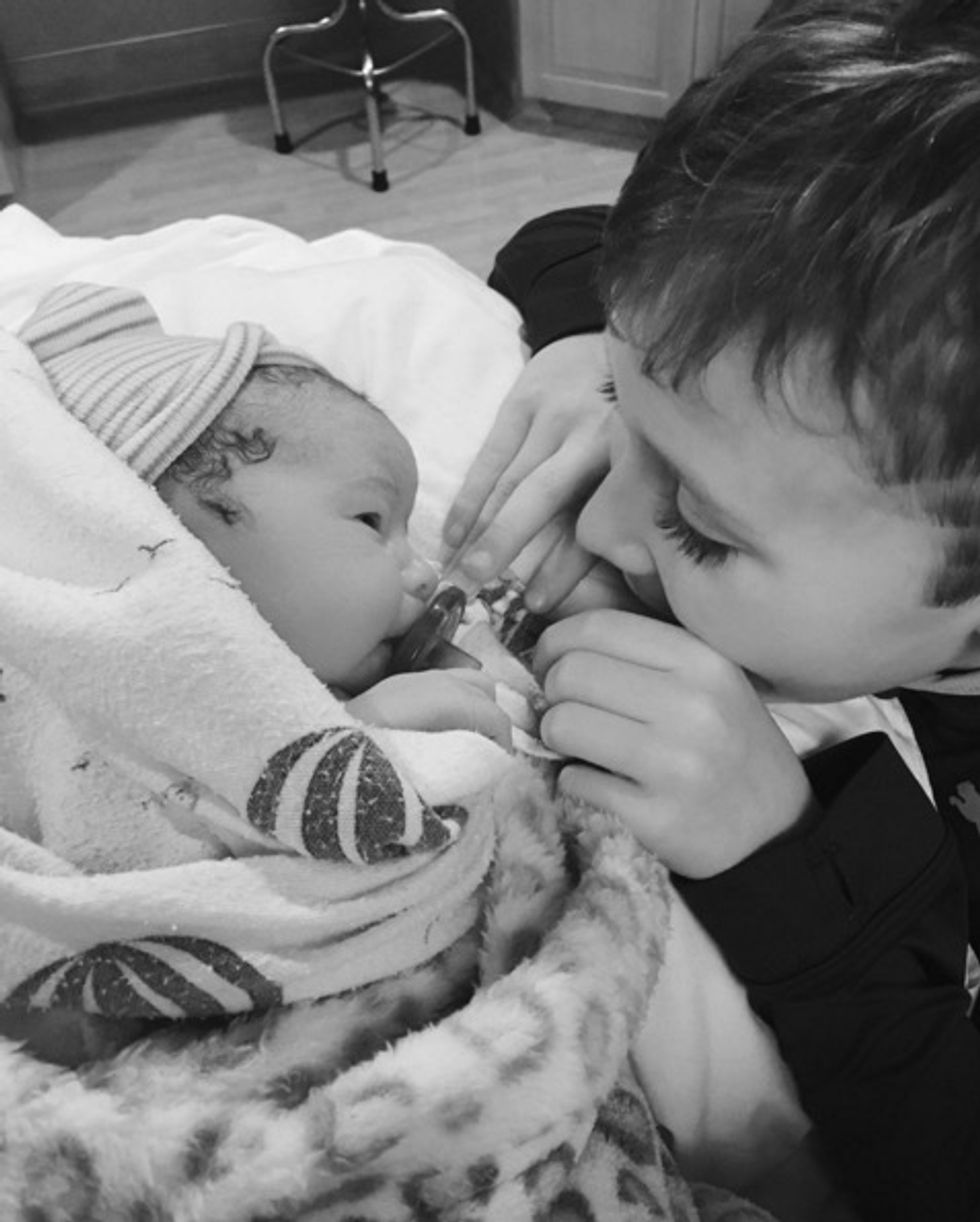 Image source: Bristol Palin / Instagram
Palin made news earlier this year when she announced her pregnancy to the public and wrote that she knew the "big news" would be a "huge disappointment" to some.
It was never made clear who the father of Palin's second child was, but a post on ex-fiancé Dakota Meyer's Twitter account indicated the child was his.
"Best Christmas present ever!! I couldn't be more proud of this little blessing," he wrote.
Meyer, a Medal of Honor recipient, and Palin were scheduled to marry in May. Days before the wedding, a note posted to Sarah Palin's Facebook account announced that it had been called off. No official reason was given. Soon after, Bristol Palin announced she was pregnant with her second child.
—
Follow the author of this story on Twitter and Facebook: