Bristol Palin turned to her blog Thursday afternoon to announce the "big news" that she is pregnant with another child.
"I wanted you guys to be the first to know that I am pregnant," she wrote. "Honestly, I've been trying my hardest to keep my chin up on this one."
"At the end of the day there's nothing I can't do with God by my side, and I know I am fully capable of handling anything that is put in front of me with dignity and grace," she continued.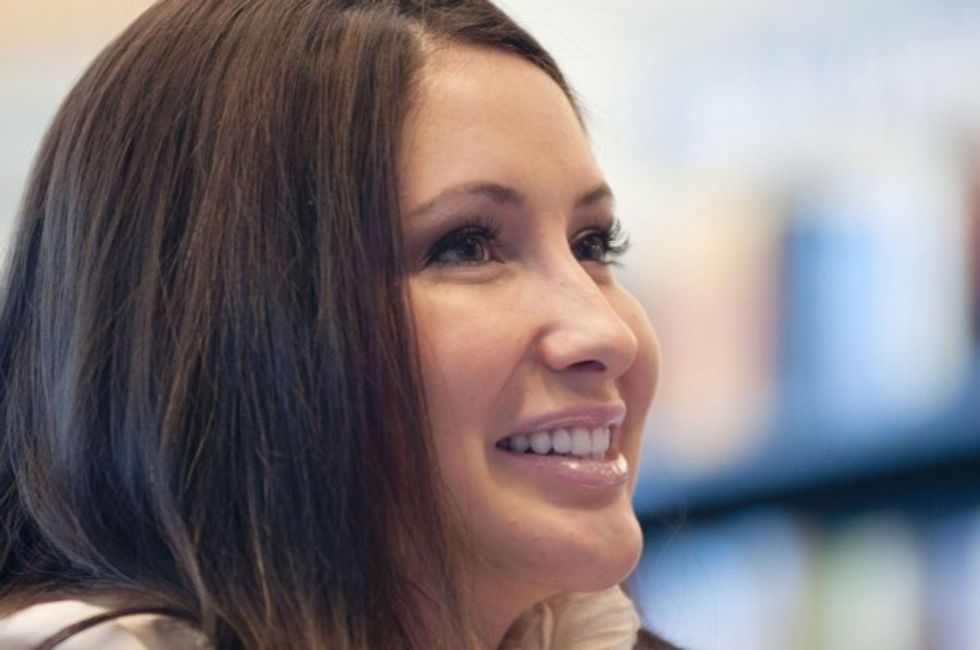 Photo by Laura Segall/ Getty Images
Palin added, "Life moves on no matter what. So no matter how you feel, you get up, get dressed, show up, and never give up."
[sharequote align="right"]"I know this has been, and will be, a huge disappointment..."[/sharequote]
The daughter of former Vice Presidential candidate Sarah Palin announced in March that a wedding with Medal of Honor recipient Dakota Meyer had been called off. No specific reason was given, but reports had indicated at the time 26-year-old Meyer had previously married.
Palin said Wednesday that "when life gets tough, there is no other option but to get tougher."
"I know this has been, and will be, a huge disappointment to my family, to my close friends, and to many of you," she wrote. "But please respect Tripp's and my privacy during this time. I do not want any lectures and I do not want any sympathy."
"My little family always has, and always will come first," Palin concluded. "Tripp, this new baby, and I will all be fine, because God is merciful."
—
Follow Oliver Darcy (@oliverdarcy) on Twitter