UPDATE: "While the Church does not comment on whether any particular individuals are members of the Church, the rumor in the story about the Mr. and Mrs. Will Smith having obtained $1.2 million from the Church of Scientology is false and has no basis in fact." - Luis Gonzalez, The Church of Scientology
---
Will Smith plays Dr. Bennet Omalu in the newly released film, Concussion. The movie tell the true story of Omalu, a Nigerian-American forensic pathologist who discovered that concussions can lead to long-term psychological disorders.
Omalu has said that his Catholic faith and ethical framework empowered him to take on the N.F.L. in an uphill legal battle to expose the truth.
"You're going to war with a corporation that owns a day of the week … the same day that church used to own," Omalu's supervisor Dr. Cyril Wecht (Albert Brooks) tells him in the film.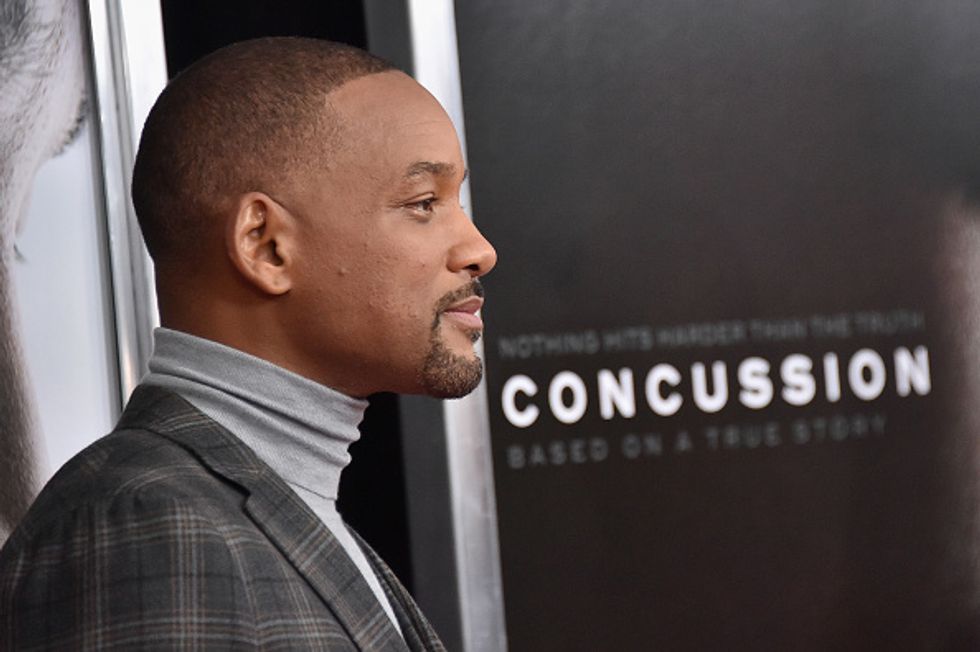 Mike Coppola/Getty Images
In a recent interview with the Christian Post, Smith discussed how growing up going to church with his grandmother prepared him for his latest role.
"My grandmother was really my connection to God," Smith said, "She was my spiritual teacher."
Smith, who called his grandma "the most spiritually certain person that I had ever met in my life," said that the challenge in playing Omalu was trying to reconcile science and spirituality.
"With Bennet, the scientific part was the new addition," Smith said. "Because my grandmother wasn't a woman of science--she was a woman of the spirituality and the Bible."
For Omalu, the line that divides faith and science is nonexistent. Both handle the subject of truth.
"Faith and science go together," Omalu told Religion New Service. "They are not antagonistic to each other. There is the humanity of science. Science seeks the truth. Faith seeks the truth. So there is a commonality between science and faith."
Back in August, Smith and his wife, Jada Pinkett-Smith, allegedly left the Church of Scientology, collecting $1.2 million in the process.
It is unclear what Smith's current spiritual disposition is, but Omalu believes his performance as a Christian in Concussion is compelling.
"I'm happy when I hear people say 'this is the best he [Smith] has done,' because it was that same spirit of God," Omalu told the Christian Post. "That is why I want everybody to go see that movie, every Christian should go see that movie, because when you're walking out of that theater after seeing that movie you'll be so proud of our faith as Christians and you'll be so proud of being American."
Watch the Concussion trailer here:
---