Planned Parenthood filed a federal lawsuit Monday in an effort to block the state of Arkansas from enforcing a law regulating the distribution of abortion pills set to take effect Friday.
According to the Associated Press, the law requires "abortion pill providers to follow guidelines set by the U.S. Food and Drug Administration."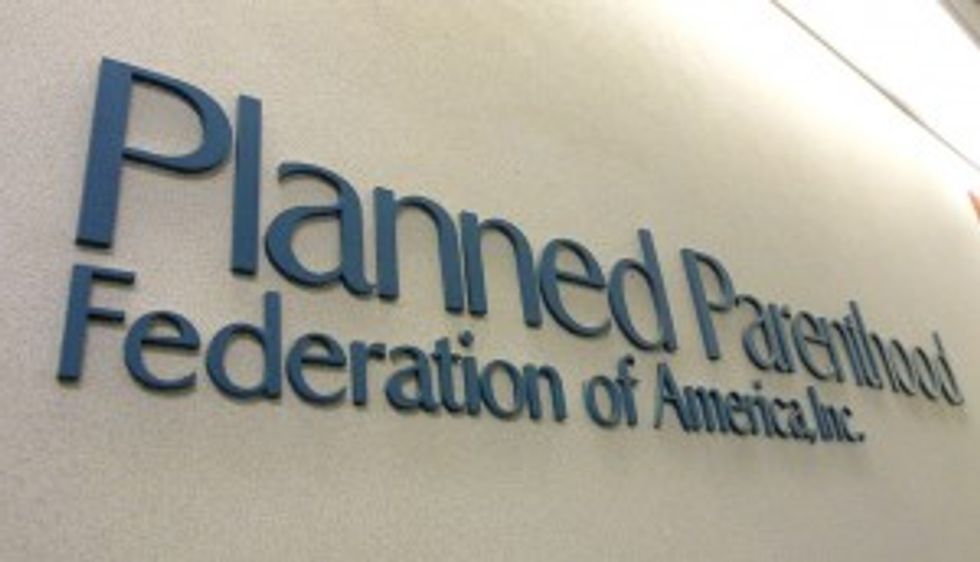 A sign hangs in the offices of the Planned Parenthood Federation of America on December 7, 2001 in New York City. (Image source: Mario Tama/Getty Images)
Planned Parenthood of the Heartland told the AP that their Little Rock and Fayetteville clinics won't be able to distribute the abortion pill if the law goes into effect.
The law also requires abortion providers to maintain contracts with physicians who have hospital admitting privileges in the event of complications.
Planned Parenthood characterized the protocol mandated by the law as "outdated," the AP said.
The law was approved by Arkansas' Republican-controlled legislature and signed by the governor earlier this year.