England's Department for Education recently released new guidance regarding legal requirements for religious education in schools.
The document issued Sunday stated that secular schools do not have to give "equal parity" to non-religious views in their religious curricula.
British Education Secretary Nicky Morgan argued that schools should be free to prioritize religious teachings over atheism as Britain is a mainly Christian country.
Morgan's statements came after humanists won a High Court case that found the government had unlawfully excluded atheistic views from the religious studies requirement specified under the General Certificate of Secondary Education (GCSE).
Humanist groups said the verdict had "implications" for the curriculum, the BBC reported. Morgan disagreed.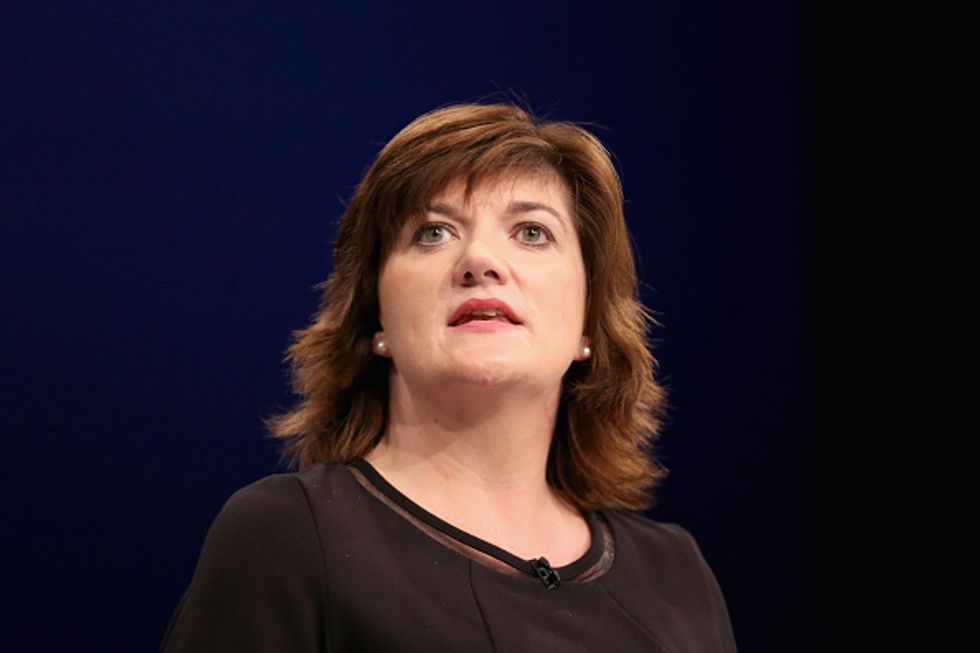 British Education Secretary Nicky Morgan delivers her keynote speech to delegates during the Conservative Party Conference Oct. 6, 2015, in Manchester, England. (Christopher Furlong/Getty Images)
"The guidance I have issued today makes absolutely clear that the recent judicial review will have no impact on what is currently being taught in religious education," Morgan said.
The new guidelines confirm that non-religious schools must honor the fact that "religious traditions of Great Britain are, in the main, Christian," while continuing to educate students on the teaching and practices of other prominent religions, too.
According to the BBC, Morgan was allegedly concerned that humanists were using the court ruling to pressure schools into giving non-religious views more prominence.
"I am clear that both faith and non-faith schools are completely entitled to prioritize the teaching of religion and faith over non-religious world views if they wish," she said.
Morgan's message comes after Prime Minister David Cameron delivered a Christmas speech in which he asserted that the U.K. remains a Christian country.
"This government is determined to protect schools' freedom to set their own religious studies curriculum, in line with the wishes of parents and the local community," Morgan said.