HOUSTON (TheBlaze/AP) -- A Houston man has been arrested in connection to a suspected arson at an area mosque on Christmas day. And although the motive still remains unclear, authorities say that the man was a devout worshiper at the mosque.
Gary Nathaniel Moore, 37, of Houston, was arrested Wednesday morning, U.S. Bureau of Alcohol, Tobacco, Firearms and Explosives Special Agent Nicole Strong said. She added that officials said there's no evidence that it was a hate crime.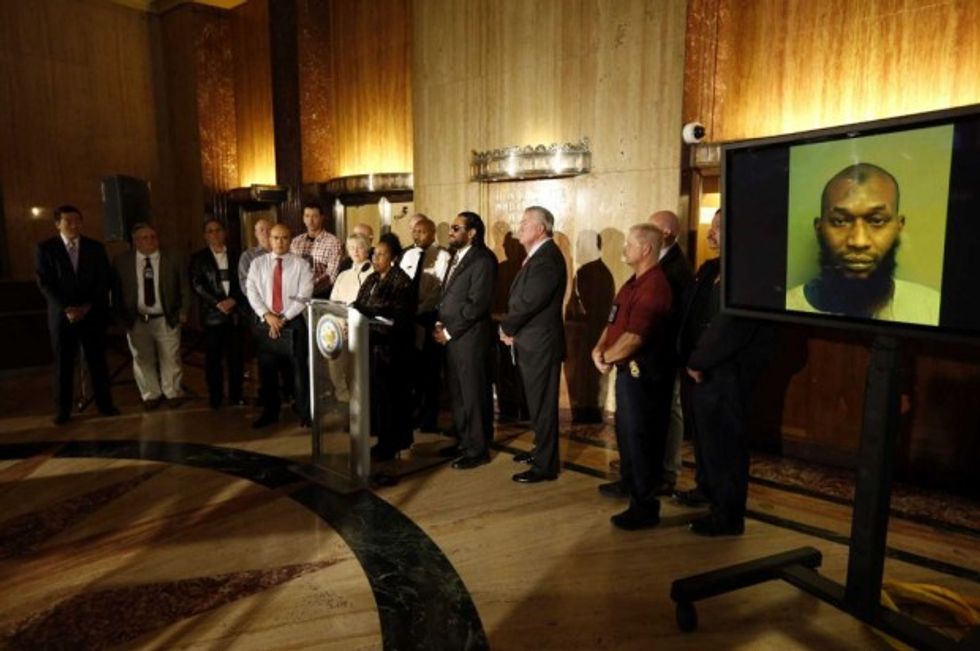 Houston Chronicle/Steve Gonzales
Moore was being held without bond Wednesday. According to court documents, he said he'd been a member of the mosque for about five years and came there to pray five times a day.
Moore told fire investigators that he believed he was the last person to leave the mosque at about 2 p.m. and didn't smell or see smoke. He said another mosque member later called to tell him about the fire and he returned.
The court document states that Moore was identified from surveillance video quickly walking away from the mosque at 2:39 p.m. and that smoke could be seen coming from the mosque about three minutes later.
While the truth in the matter has now been revealed by authorities, that didn't stop progressive website Salon from leaving out the details of who is actually accused of setting the fire in its reporting on the story. Twitter, however, quickly caught on:
@BenjaminNorton @Salon I noticed the story didn't show a pic of Gary nor did it mention his ties to the mosque or that he is a ummm,muslim

— Darren London (@Darren London) 1451501834.0
Psst, the suspect is a Muslim who attended the mosque for 5 years. #HowEmbarrassingForYou https://t.co/LIHedwDz5D https://t.co/p5fAtwwRtR

— Sparkling Jules (@Sparkling Jules) 1451501504.0
The Council on American-Islamic Relations had sought an investigation of a possible "bias motive" behind the incident before it was revealed that the arsonist was a Muslim.
BREAKING: #CAIR Seeks Probe of Possible Bias Motive for Fire at Houston Mosque https://t.co/TABEMdBgy5

— CAIR National (@CAIR National) 1451105863.0
—
Follow the author of this story on Twitter and Facebook:
[facebook //www.facebook.com/plugins/like.php?href=