There's a new Google Chrome extension in town called the Trump Filter — and its creator said it blocks all references to the Republican presidential candidate while you browse the Internet.
"Eliminate Donald Trump from all your web browsing without leaving the Internet. Donald simply disappears from your view of every web page," developer Rob Spectre wrote on his Trump Filter website. "Simply install the Chrome extension through the Chrome Web Store and you'll never have to see Donald Trump on the Internet again."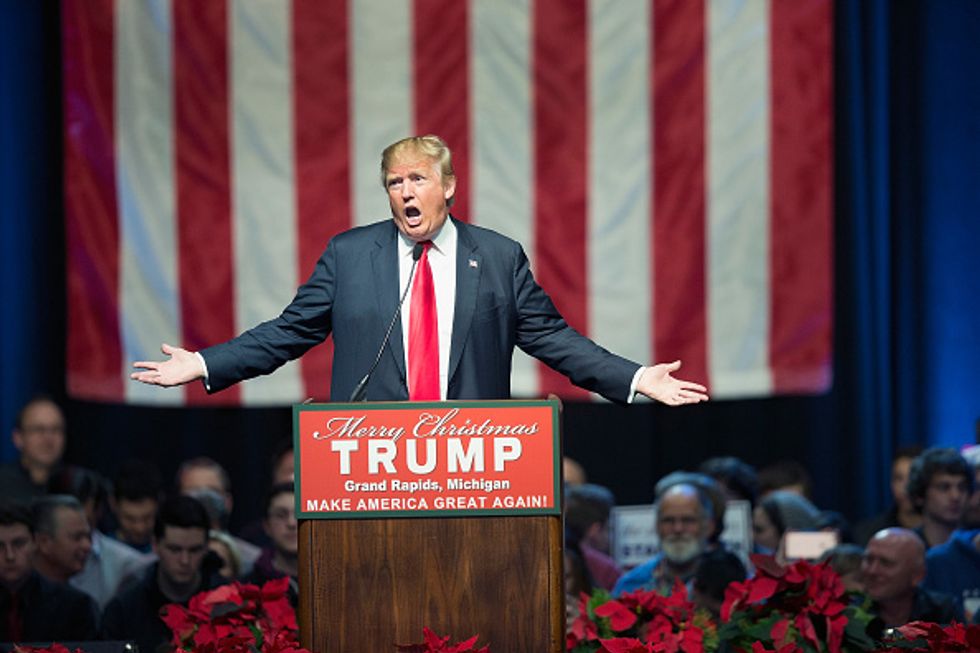 Republican presidential front-runner Donald Trump speaks to guests at a campaign rally Dec. 21 in Grand Rapids, Michigan. (Scott Olson/Getty Images)
According to the Trump Filter website, the extension may be set to three separate levels "based on how much you want to avoid the Donald."
According to The Hill, the levels are "mild," "aggressive" and "vindictive."
On his website, Spectre wrote that he was not "put up to this by the Republican or Democratic Parties, the Obama Administration, my mother or any other possible sphere of influence."
"I am doing this out of a profound sense of annoyance and patriotic duty," he added.
Spectre apologized to users that he is unable to filter Trump from their televisions as well.
"Tragically, Trump Filter cannot be installed on your television," he wrote. "However, we hope that enough installs will be a strong signal to the international media that America is ready to move on from this inveterate jackass."
Spectre wrote that the Trump Filter is open source and does not track your web usage.
The website promises to "make America great again."
Spectre also has a Chrome extension to filter out references to retired Yankees shortstop Derek Jeter.