The owner of the New York bar that would-be Islamic State attacker Emanuel Lutchman was allegedly planning to attack says he recognized the man, describing him as an "aggressive panhandler."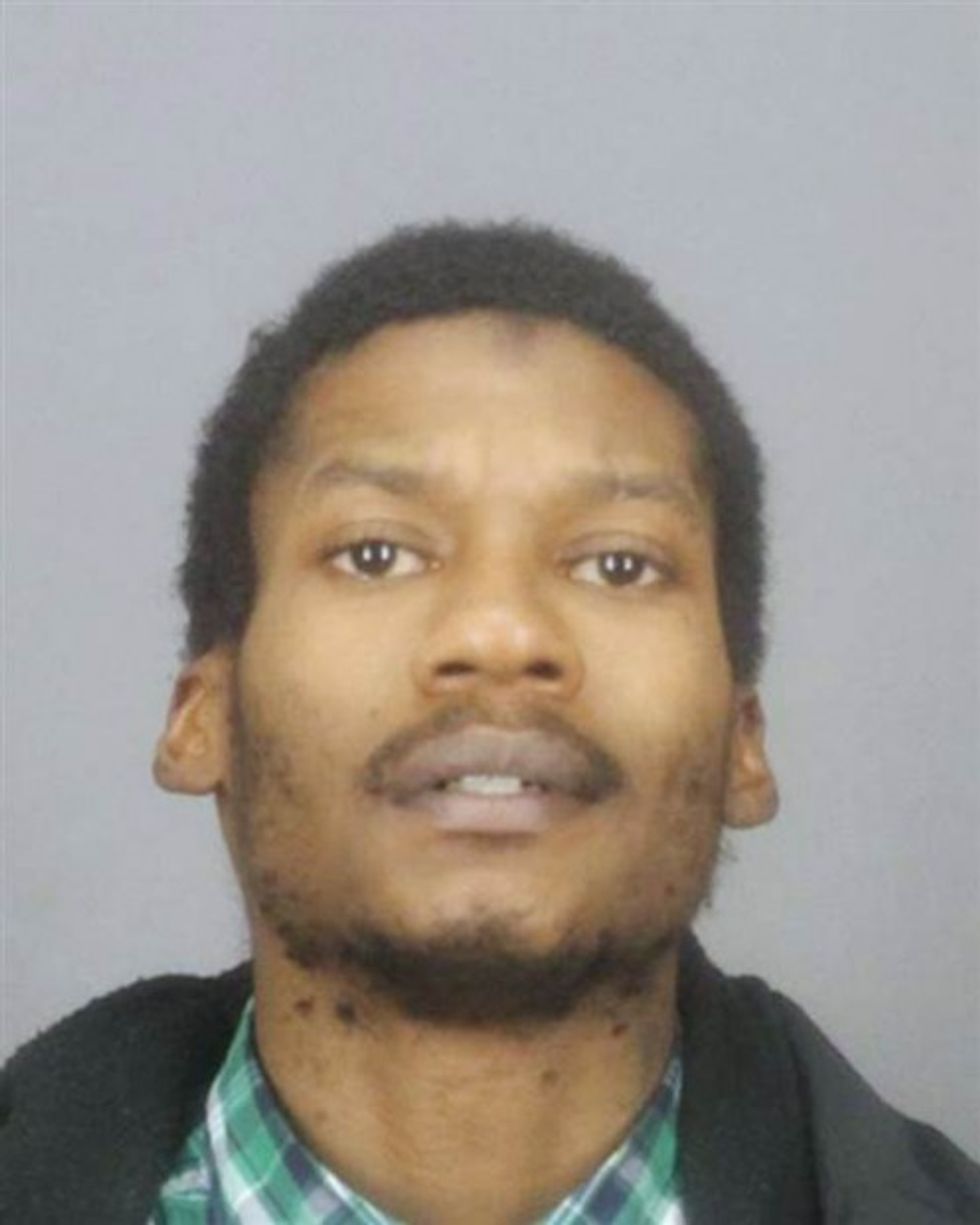 Emanuel Lutchman, 25, charged with attempting to aid the Islamic State group, is seen in this booking photo taken Dec. 31 in Monroe County, New York. (Monroe County Sheriff)
Merchants Grill owner John Page told the Democrat & Chronicle that Lutchman clearly had mental health issues and would occasionally loiter around his bar, picking up stray cigarette butts. Page said he would frequently force him from there and a nearby bowling alley.
When Page learned that Lutchman had now been accused of plotting a terror attack at his bar, he kept the establishment open with additional security. Page said he was at first concerned when he was told that his bar was a target, but his perspective changed when he learned who had been arrested.
"I would consider him to be an aggressive panhandler," Page said.
Page described the portrait that emerged Thursday of Lutchman as an image of a mentally unstable man with little foothold in the community or in reality, according to the Democrat & Chronicle.
Lutchman was arrested by police Wednesday for allegedly planning an attack on a bar in Rochester, N.Y., but it was not apparent until later which establishment he was targeting. The FBI has been tracking Lutchman for months and has been charged with attempting to provide material support and resources to the Islamic State.
A criminal complaint against Lutchman, a self-professed Muslim, showed that he began communicating with an FBI informant in November of this year after voicing support for the Islamic State and expressing interest in joining the fight in Syria.
Additionally, Lutchman told the informant he had been in touch with an Islamic State member in Syria and had expressed his "hatred for everything in America." Since Lutchman had no connection to the radical group, the Islamic State fighter told him that he would have to prove himself.
Lutchman has a criminal record dating back to 2006, including a New York conviction for second-degree robbery. New York Gov. Andrew Cuomo said Lutchman allegedly became radicalized while serving time in Attica.
(H/T: Democrat & Chronicle)
—