Why not start 2016 with a clean computer keyboard, a clean center console in your car or a clean remote control?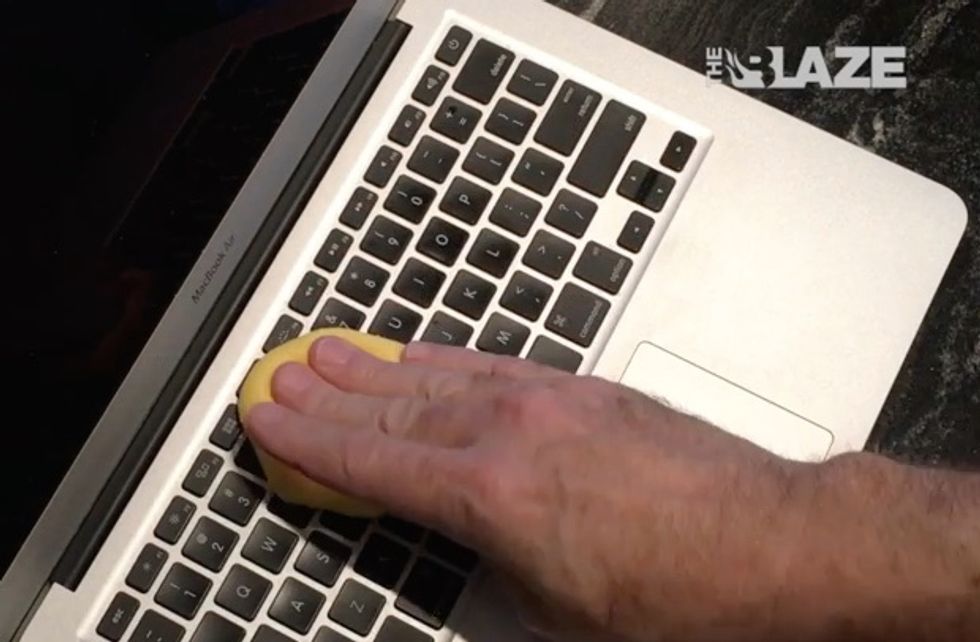 Image source: YouTube
This life hack shows how simple it is to create a homemade slime that actually pulls the dirt from hard-to-reach places.
The cleaning slime is made using just three very common household products.
Water

Borax

Elmer's All-Purpose Glue
The recipe:
In one bowl, dissolve four tablespoons of Borax into four tablespoons of water.

In another bowl, combine two tablespoons of Elmer's All-Purpose Glue with one tablespoon of water.

Mix the contents of both bowls together and knead with your hands.
(If you would like your slime to have color, add the food coloring of your choice to the glue and water mixture.)
Watch how easy it is to make and use.
__
Follow the author of this story on Twitter and Facebook: