The leader of the armed protesters who have taken over a federal building in Oregon said the only reason the group would resort to violence would be if the government intervened.
In an interview with NBC's "Today," Ammon Bundy, leader of the militia that took over the Malheur National Wildlife Refuge headquarters Saturday, said the group is not putting anyone in danger. However, schools in the area have been closed.
"The only violence that, if it comes our way, will be because government is wanting their building back, and that's what it is,'' Bundy said. "We're putting nobody in harm's way. We are not threatening anybody. We're 30 miles out of the closest town."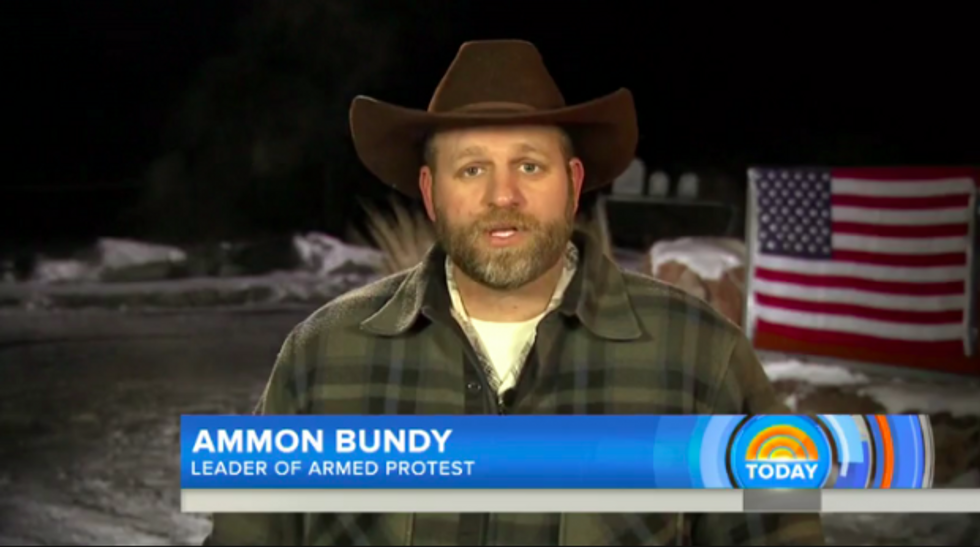 Image source: NBC's "Today"
It is unclear exactly how many people have taken over the federal building, but the group is protesting the prison sentence of two other local ranchers who were sentenced after setting federal land on fire. The lawyer who represents the two ranchers has said that Bundy and the other protesters do not speak for the family.
Bundy and his brother Ryan, who is also helping with the protest, are the sons of Nevada rancher Cliven Bundy, who had his own standoff with the federal government in 2014.