There may soon be another Romney running for political office.
Josh Romney, son of 2012 Republican presidential nominee Mitt Romney, is mulling over a bid to run for governor of Utah in 2020, according to Deseret News.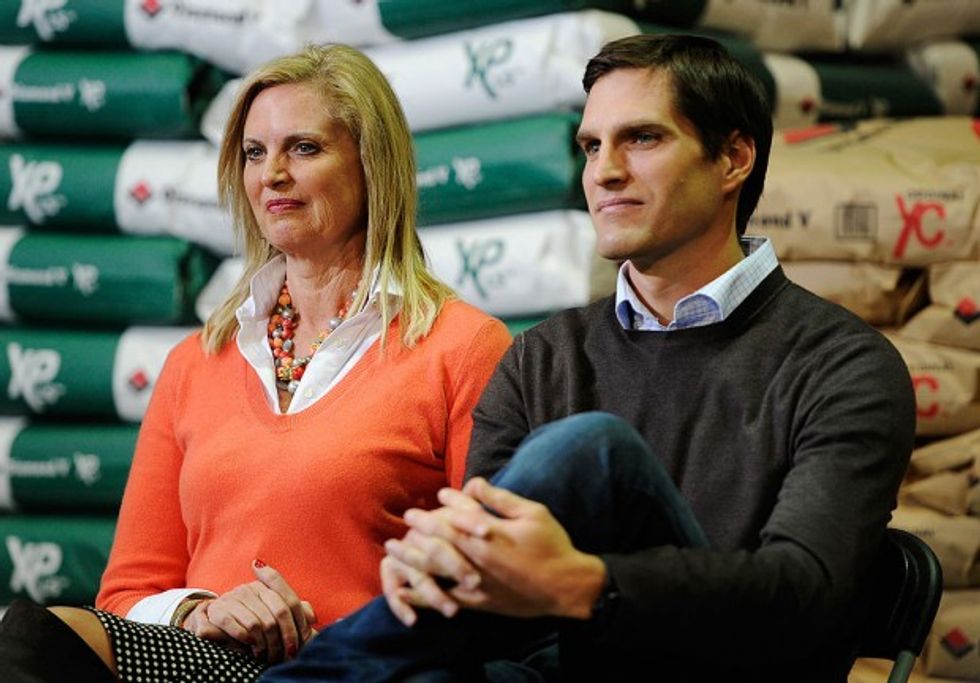 Josh Romney and mother Ann, Dec. 9, 2011. (Getty Images/Kevork Djansezian)
"Running for governor in 2020 is definitely something I am strongly considering. What others do will not affect my decision-making process," the younger Romney said on Monday.
"[I will decide] based on what the right thing to do is and the positive ideas and solutions I can offer for the future of Utah," he added, noting that many have asked him to consider running for the office.
However, Romney already appears to have some competition.
House Oversight and Government Reform Committee Chairman Jason Chaffetz (R-Utah) recently said that he, too, is considering running for governor in 2020. "I am not going to be here forever," Chaffetz said in the interview, noting his current elected status as a member of the U.S. House of Representatives.
"I would take a serious, serious, look at running for governor," Chaffetz remarked. "I want to go as hard and fast as I can in the House and then go home."
Despite the possibility of another Romney running for political office, Josh said his current focus is on helping present Utah Gov. Gary Herbert win re-election in 2016.
(H/T: Deseret News)
—
Follow the author of this story on Twitter and Facebook:
[facebook //www.facebook.com/plugins/like.php?href=