Sen. Lindsey Graham (R-S.C.) isn't running for president anymore, but he did set the tone on foreign policy for 2016, according to South Carolina Gov. Nikki Haley (R).
While introducing Graham at the Kemp Foundation Forum on Expanding Opportunity Saturday, Haley called the senior senator a "dear friend" and praised his rhetoric on foreign policy during his presidential campaign.
"Sen. Lindsey Graham made us all proud in the state of South Carolina by the way he talked about foreign policy," she said, adding that she has always turned to him for advice on things from the harrowing flooding in the state to the Affordable Care Act.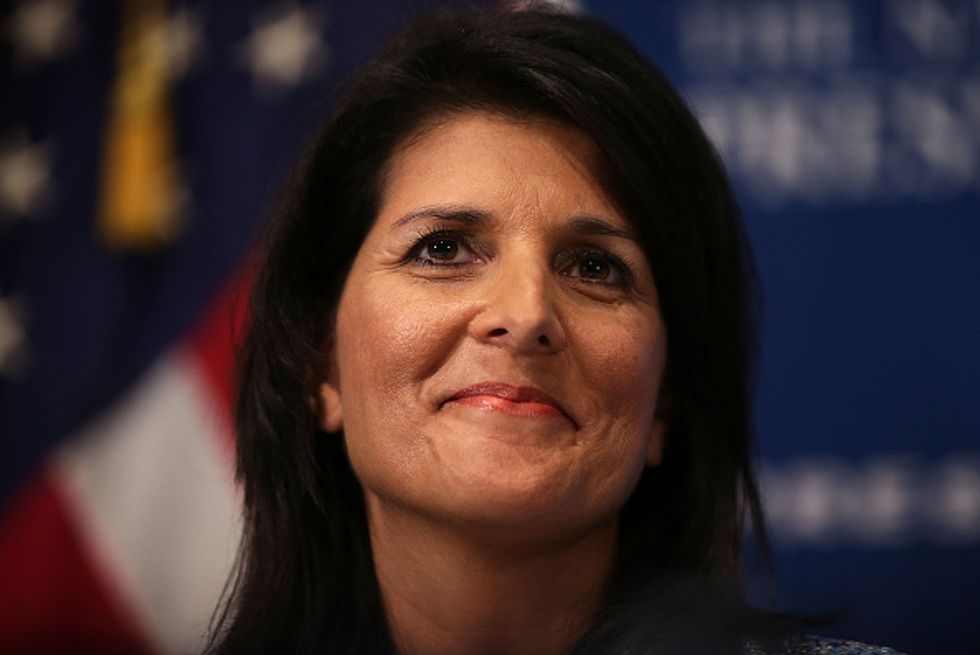 South Carolina Governor Nikki Haley. Photo by Alex Wong/Getty Images)
"In any situation, all I had to do was pick up the phone, and Sen. Graham was always there," Haley said. "But his brightest moment was the fight did on foreign policy as a candidate for president. That is a conversation that while he is not in the running, that is a conversation that will go on because of Lindsey Graham, because he brought up conversations that we hadn't talked about."
Haley also touted the Palmetto State's progress with education prior to introducing Graham at the event held in Columbia, South Carolina and praised House Speaker Paul Ryan (R-Wisc.) for the House vote last week to repeal President Barack Obama's controversial healthcare law.
Haley is slated to give the response to President Barack Obama's State of the Union address on Tuesday.