The number of self-defense weapons sales in Austria has skyrocketed in recent months — and firearms dealers say they know why.
"It's clear that people's general sense of unease has increased," Chamber of Commerce arms trade spokesman Robert Siegert said.
The upward trend in weapons permits and purchaes closely follows the November terror attacks in Paris, reported New Year's Eve sexual assaults in Cologne, Germany, and an increasing number of sexual assault cases in Vienna, Austria, the Local pointed out.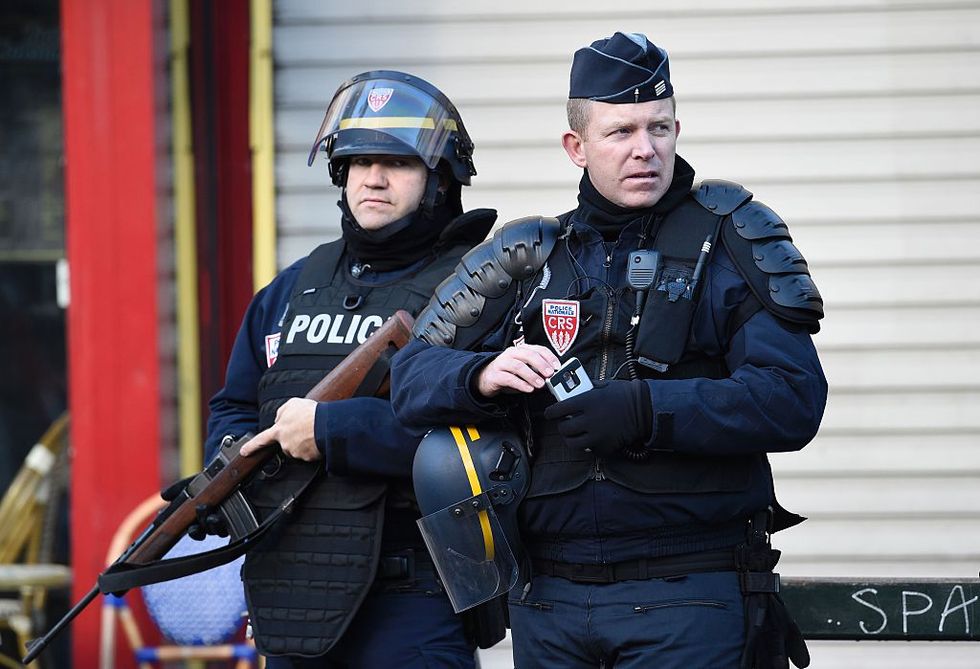 French police patrol near the Rue de la Goutte d'Or in the north of Paris, Jan. 7. (Getty Images/Lionel Bonaventure/AFP)
Through September 2015, an average of 100 weapons permits were issued in Vienna each month, but that number doubled in October. In November, the number of weapons permits issued in Vienna more than quadrupled, reaching 457 in that month alone.
Siegart said that a good number of the weapons permits were for self-defense items, such as pepper spray, blank-firing guns and stun guns. Exact figures were not available.
The number of weapons permits issued in the Austrian state of Styria has also been rising steadily since last summer, which is when thousands of refugees began pouring across its southeastern border with Slovenia.
Vienna gun store owner Franz Dorfner said that the demand has been so high that he sold out of pepper spray and is waiting for another delivery so he can keep selling. Similarly, Constanze Dorn, who owns a hunting shop in Salzburg, Austria, said she sold out of pepper spray and had to order hundreds more cans.
"Most people said they wanted a weapon because they didn't feel safe," Herbert Fuik, police spokesman for the southeast Austria state of Styria, said.
But Angelika Breser from the 24-hour women's helpline in Vienna said she recommends that women carry rape alarms, since pepper spray and stun guns can sometimes be used against the very victims they're intended to protect.
"The noise attracts the attention of witnesses and should scare off an attacker," Breser said. "Of course it's not guaranteed to protect you, but it's important to have something that makes you feel safer."
"There's definitely a feeling of fear and insecurity," Andrea Laher, director of the Salzburg women's helpline, said.
(H/T: Daily Mail)