FORREST CITY, Ark. (TheBlaze/AP) — Waffle House says it has fired two employees at one of its Arkansas restaurants after video emerged showing a worker dipping her hair into a pot of water in the restaurant's kitchen.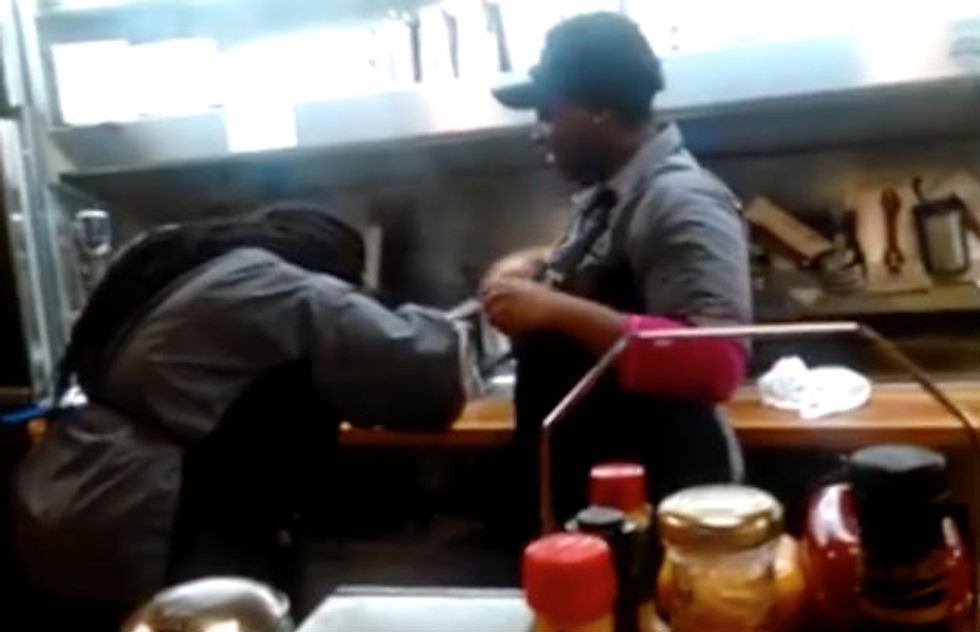 Image source: Facebook
Antonio Robinson tells Memphis, Tennessee, television station WREG that his friend found hair in his food when they dined last week at a Waffle House in Forrest City, about 90 miles east of Little Rock.
"He was just coughing. Cough. Cough. Making noises like that," Antonio Robinson said. "I looked up at him [and] he went to pulling out strings of hair out his mouth."
Robinson says he watched one employee dipping her hair into the water pot on a stove in the restaurant's kitchen, then drying it with a towel. The incident was recorded on their cellphones.
Waffle House, based in Norcross, Georgia, said in a statement it has fired two employees and that the restaurant has since passed a state health department inspection.