The splintered news media is at least partially to blame for the polarization in American politics, President Barack Obama said Friday during his interviews with YouTube creators.
"The problem is that when we get our politics, a lot of it has to do with the fact that our media is now splintered, some people are just watching Fox News, some people are just reading the New York Times, so they don't even start with a common baseline of facts," Obama told Destin Sandlin, host of the YouTube show, "Smarter Everyday."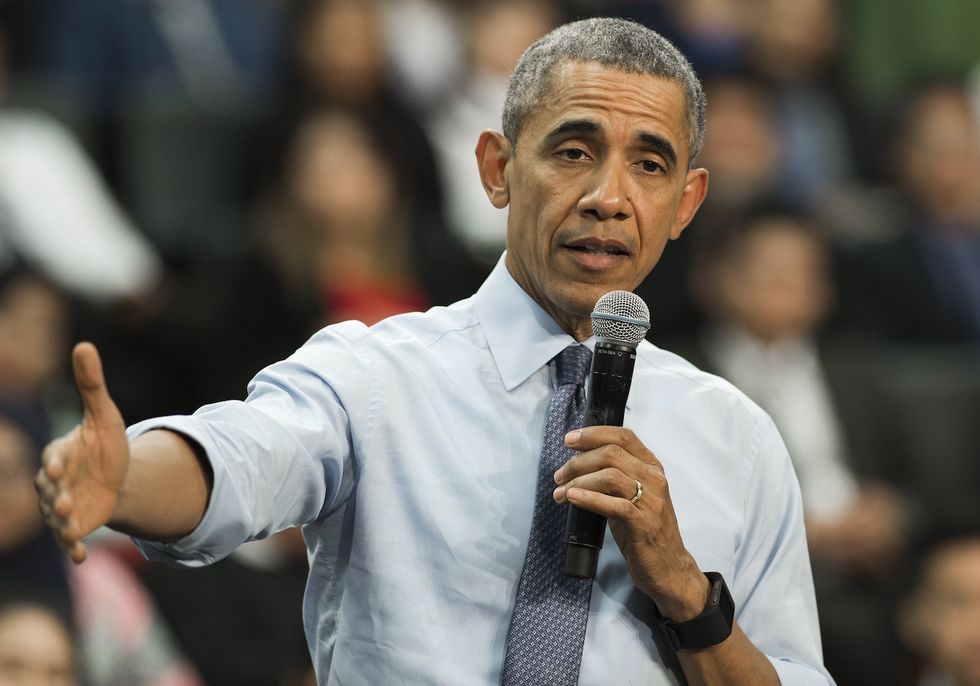 SAUL LOEB/AFP/Getty Images
Obama continued, "They almost occupy two different realities in how they see the world."
Obama has frequently attacked Fox News in the past for impeding his agenda, and accused the cable channel of conservative bias. However, he hasn't paralleled the New York Times as a liberal equivalency before.
Obama also cited congressional gerrymandering and money in politics as responsible for divisions.
Obama also did interviews with YouTube stars Ingrid Nilsen and Adande Thorne.
Obama talked about the polarized politics and the media in the context of the 2016 presidential race as well.
Thorne is known as "sWooZie" on his YouTube show, and asked Obama if he was embarrassed by Republican presidential candidate Donald Trump because, "It's just pandemonium what's going on in the headlines."
"A lot of times you'll see people seen as frontrunners because they're noisy and they get a lot of attention," Obama said. "Over time, voters take a closer look. The closer you get to picking a president, everybody gets a little more sober. It's less entertainment. This is serious business. This person is going to have the nuclear codes."
Obama went back to what he said about the media.
"That is a result of a lot of forces, a media that is much more splintered," Obama said. "You've got sort of talk radio habits creeping into politics. A lot of times it's like the comments section or trolling, where people just feel like they can vent without thinking about what they say ahead of time."