A farmer who was fined $13,000 by New York State's Division of Human Rights for refusing to host a gay wedding on her property believes that the government's handling of the situation "is frightening" and should scare every American.
Cynthia Gifford, who owns Liberty Ridge Farm, a farm and special events venue in Schaghticoke, New York, along with her husband, Robert, told The Church Boys podcast on Friday that she is a Christian who simply wishes to live by biblical values.
"A government that tells you what you can't say is bad enough. A government that tells you what you must say and punishes you if you don't is frightening," she said. "This kind of power should scare all of us no matter where we stand on the issue."
Gifford's comments came just days after the New York Supreme Court, Appellate Division, Third Department, upheld the $13,000 punishment, which included $10,000 in fines and $3,000 in damages.
Listen to the farmer describe her case on The Church Boys below:
Subscribe to The Church Boys on iTunes
Gifford also recounted on the podcast how the legal battle first began back in 2012.
"In 2012, a woman called inquiring about using our farm for her wedding. It was a short phone call," she said. "It became clear to me that the event was going to be a same-sex wedding."
Noting that this was the first time that they had been asked to host a gay wedding ceremony, Gifford explained why she declined.
"We welcome all people to the farm and gladly respect and serve all for a variety of events, but because wedding ceremonies are inherently religious, a sacred event, Robert, my husband, and I, as Christians, cannot coordinate the same-sex wedding ceremony," she said. "This would violate our faith and conscience."
Gifford told Jennifer McCarthy and Melisa Erwin, a lesbian couple from Newark, New Jersey, that they were welcome to host their reception on the grounds, but not the ceremony, an arrangement that the couple were reportedly not interested in.
After the phone call ended, the Giffords soon learned that they were being sued by the couple. It is worth noting that the Giffords live on the premises and weddings are typically conducted on the first floor of their home or on the nearby property.
McCarthy and Erwin, angry over the rejection, had taken their grievances — and audio from their conversation with the farm owners that was reportedly secretly recorded — to New York's Division of Human Rights, claiming that they were discriminated against as a result of their sexual orientation.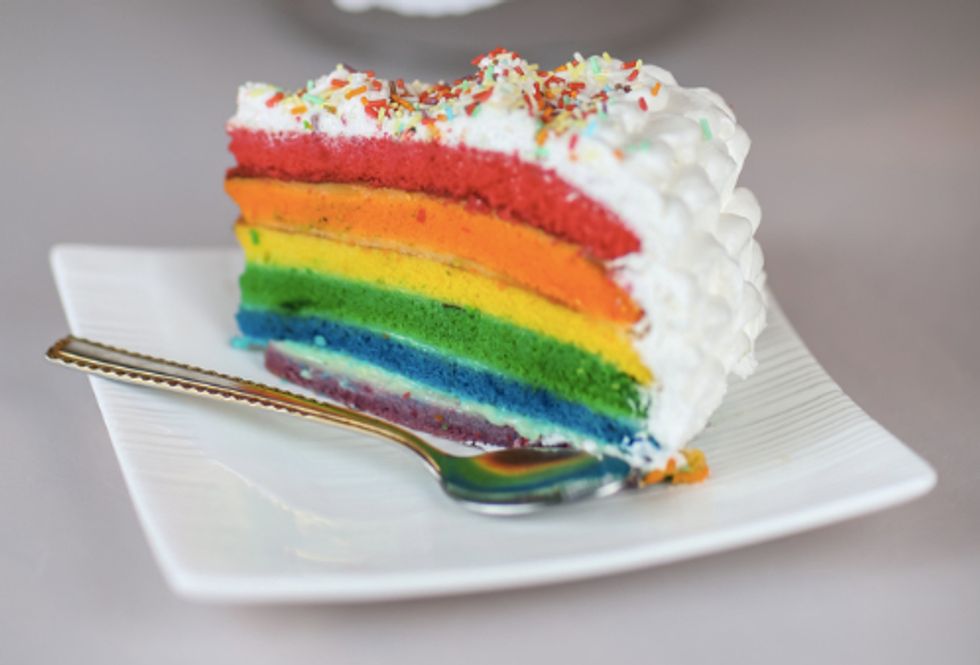 Photo credit: Shutterstock
A judge agreed and the farm owners were fined $10,000 plus an additional $3,000 in damages for violating anti-discrimination regulations under New York's Human Rights Law; the state legalized gay marriage in 2011.
In the end, Gifford said that she and her husband found themselves in an extremely difficult situation.
"We had the ultimatum of: 'Host all weddings and go against our beliefs or don't host any wedding ceremonies,'" she told The Church Boys. "So we chose the latter."
It's a decision that has hurt the couple's bottom line, as she said that many couples seek to host both their wedding and reception on the same property, but since Liberty Ridge cannot facilitate the former without including gay nuptials, closing such business deals is tough.
"We can't be free to conduct our business within our beliefs," Gifford said, noting that the government is interfering with her family's freedom. "My story as an American farmer is the story of every American's freedom to live and work consistently with their faith and without the fear of unjust government interference or punishment."
--
Front page image via Shutterstock.com.