Actor Idris Elba went out of his way to praise the U.S. for its diverse opportunities for African-American and minority actors on Monday while criticizing the U.K. for its lack of opportunities.
Elba's approval for the U.S. film and television industry arrives in the wake of widespread disappointment and criticism leveled at the Academy of Motion Picture Arts and Sciences after its list of Oscar nominees announced Thursday failed to include any African-American or other minority actors and actresses for the second year in a row, according to Time.
Elba, 43, who is best known for his roles as drug lord Stringer Bell in "The Wire" and the titular character in "Luther," accused the U.K. of failing to reflect reality in its lack of leading roles opened for minority actors and actresses.
"But when you don't reflect the real world, too much talent gets trashed. Thrown on the scrapheap," Elba said, according to the Guardian. "Talent is everywhere, opportunity isn't. And talent can't reach opportunity."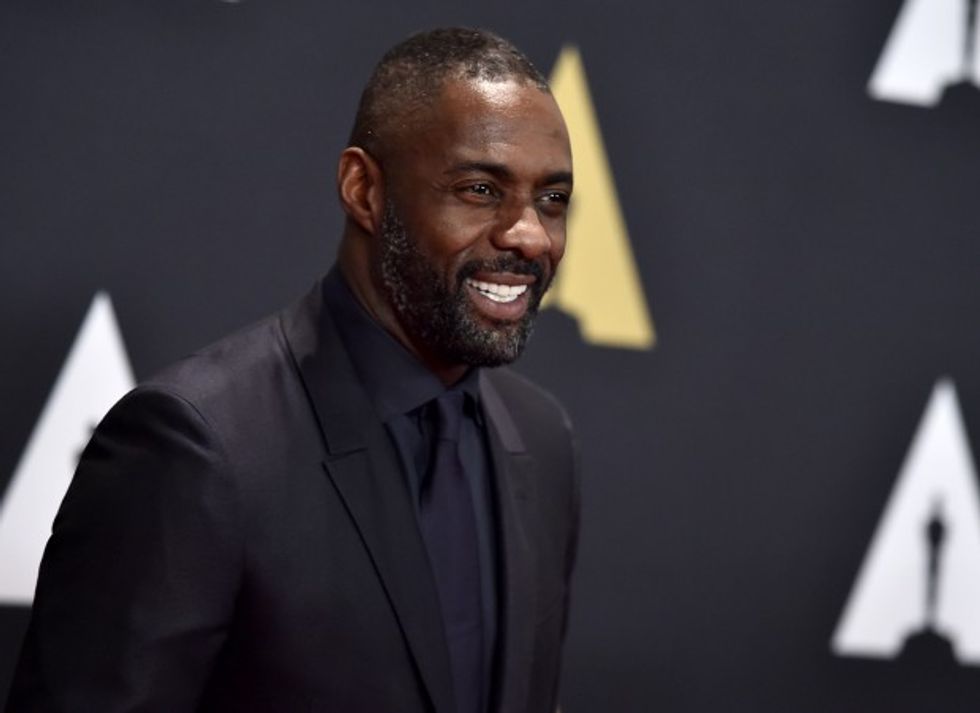 Idris Elba arrives at the Governors Awards at the Dolby Ballroom Nov. 14, 2015, in Los Angeles. (Jordan Strauss/Invision/AP)
Elba went on to tell his own story, stating that he left the U.K. for the U.S. in order to find more opportunities to thrive as a leading actor.
"I knew I wasn't going to land a lead role. I knew there wasn't enough imagination in the industry for me to be seen as a lead. In other words, if I wanted to star in a British drama like Luther, then I'd have to go to a country like America," Elba said, the Guardian reported. "And the other thing was, because I never saw myself on TV, I stopped watching TV. Instead I decided to just go out and become TV."
If he had never come to America, Elba said, he would have been offered only roles for "cop sidekick parts" and "best friends," according to Time.
"I went to America because I was running out of parts," Elba said. "The USA has the most famous diversity policy of all — the American Dream. I want that British dream."
Elba's praise for the U.S. also comes at the same time that prominent African-American director Spike Lee and actress Jada Pinkett Smith announced their boycotts of the Oscars ceremony because of its apparent lack of diversity.
–
Follow Kathryn Blackhurst (@kablackhurst) on Twitter