Actor, singer and comedian Jamie Foxx helped rescue a man from a burning car in California Monday night after it struck a drainage pipe and concrete, causing it to roll over multiple times and trapping the driver, 32-year-old Brett Kyle, inside.
That's when two people who saw the crash ran over to the 2007 Toyota Tacoma, used some type of tool to break the window, cut the seatbelt and pulled the driver to safety. The California Highway Patrol later confirmed that Foxx was one of the two individuals, KABC-TV reported.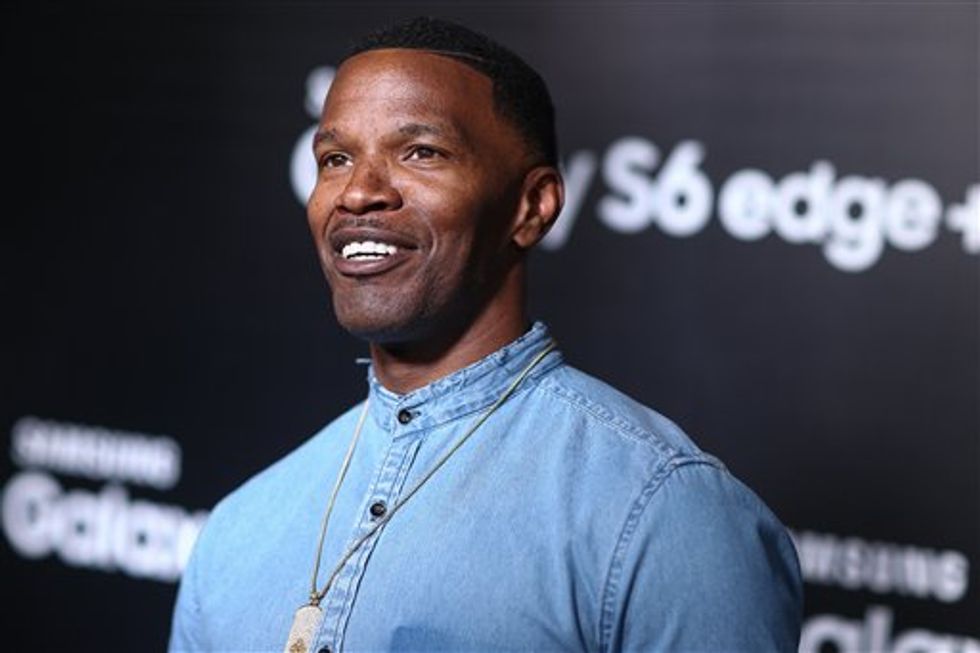 Jamie Foxx attends an event at The Lot Studios Aug. 18, 2015, in West Hollywood. (John Salangsang/Invision/AP)
"Jamie didn't hesitate. He jumped out and ran to the car," a spokesman for Foxx said.
Kyle was taken to the hospital for treatment. He was arrested for driving under the influence. Kyle was traveling at "a high rate of speed" when the crash happened, E! Online reported.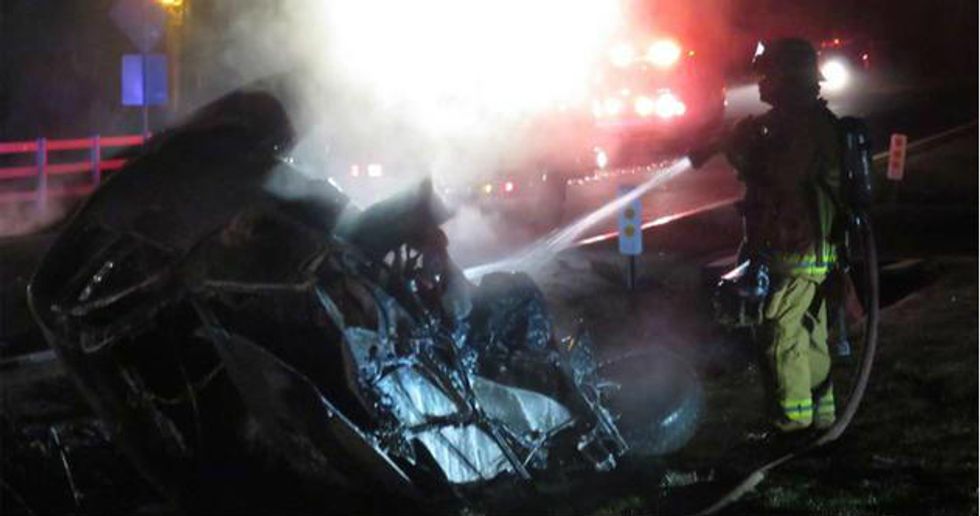 Image source: KABC-TV
Foxx has stayed silent on his social media accounts following the incident.
(H/T: KABC-TV)