NEW YORK (TheBlaze/AP) -- Will Smith says he will not attend the Academy Awards next month, joining his wife, Jada Pinkett Smith, and others in protest against two straight years of all-white acting nominees.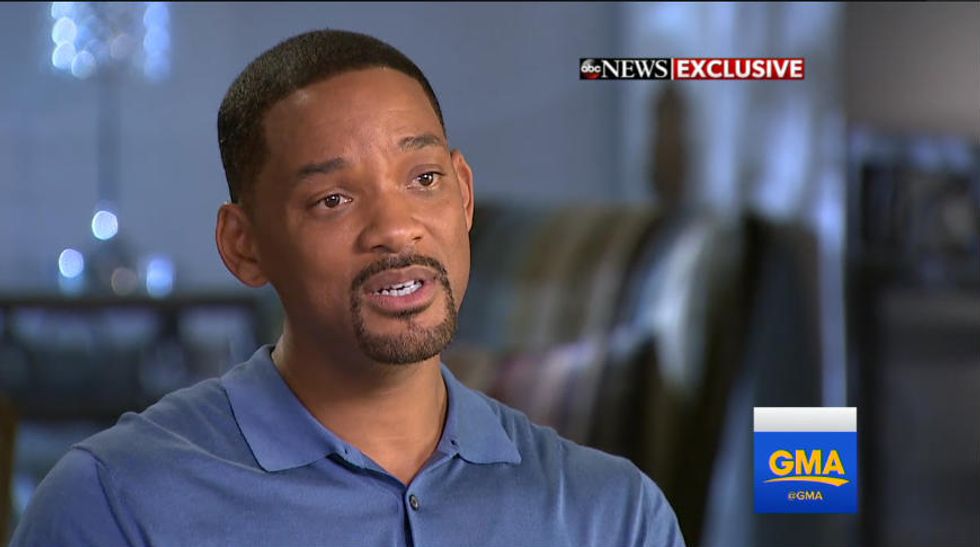 Image source: ABC News
Smith said Thursday on ABC's "Good Morning America" that he and Pinkett Smith have discussed it and feel "we're uncomfortable to stand there and say this is OK."
"I think that diversity is the American superpower. So many different people from so many different places, adding their ideas, their inspiration and their influences to this beautiful American gumbo, and for me Hollywood represents and then creates the imagery for that beauty," Smith said.
As for his part, the actor said he must fight for and protect those ideals that make Hollywood and America great. But, he added, "when I look at the series of nominations, the Academy, it's not reflecting that beauty."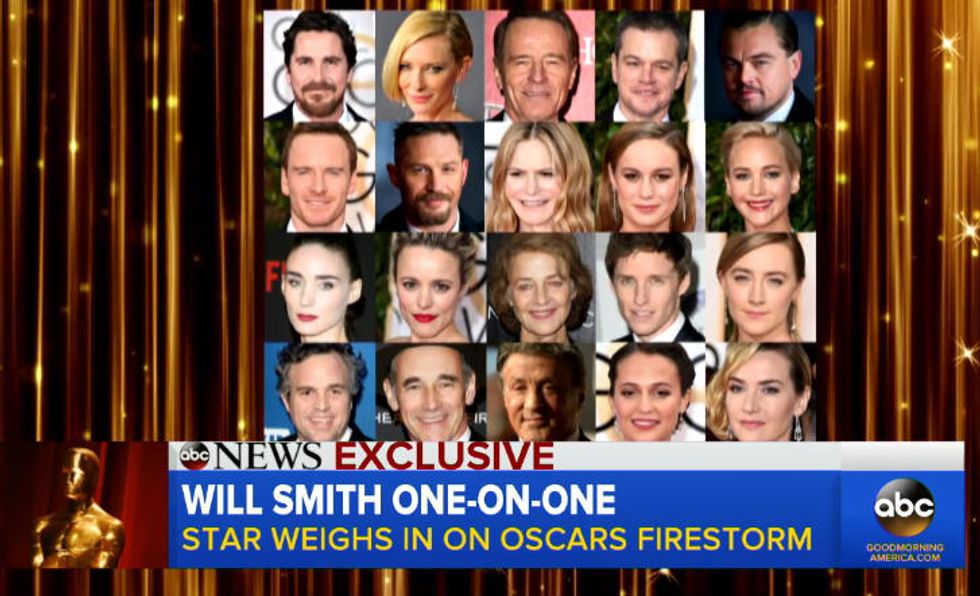 Image source: ABC News
Some thought Smith might be nominated for his performance in the football drama "Concussion," but he was not. Smith would likely have been a sought-after presenter at the Feb. 28 ceremony at the Dolby Theatre in Los Angeles.
He had been nominated twice before, for 2001's "Ali" and 2006's "The Pursuit of Happyness."