Former Attorney General Michael Mukasey is calling for criminal charges to be brought against former Secretary of State Hillary Clinton for the mishandling of classified information.
"The simple proposition that everyone is equal before the law suggests that Mrs. Clinton's state of mind — whether mere knowledge of what she was doing as to mishandling classified information; or gross negligence in the case of the mishandling of information relating to national defense; or bad intent as to actual or attempted destruction of email messages; or corrupt intent as to State Department business — justifies a criminal charge of one sort or another," wrote Mukasey, who served as attorney general under President George W. Bush from 2007 to 2009, in a Wall Street Journal op-ed Friday.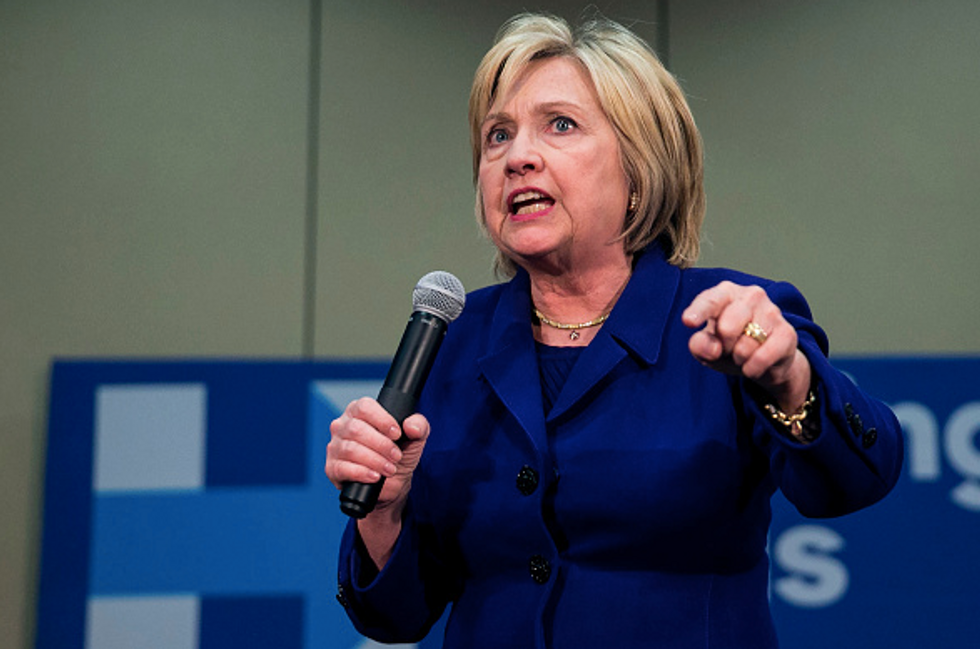 Democratic presidential candidate Hillary Clinton speaks during an organizing event, Wednesday, Jan. 20, 2016, in Burlington, Iowa. (Al Drago/CQ Roll Call)
Mukasey is weighing in on the Clinton email matter the week that the office of the inspector general for the intelligence community found that Clinton's private unsecure server contained the highest level of classification, identified as special access program, or SAP — too high for the IG or even senior members of the Senate Foreign Relations Committee to even review.
A former U.S. district judge, Mukasey is not known for being a partisan bomb thrower, but he is serving as a national security adviser for Republican Jeb Bush's presidential campaign.
The commentary lays out a detailed case against Clinton before arriving at the conclusion, pointing out that emails released so far demonstrate that Clinton did not want some information to be available through the Freedom of Information Act. Further, he referred to news reports that the email investigation "now metastasized" into the Clinton Foundation.
More from Mukasey's Wall Street Journal piece:
Yet — from her direction that classification rules be disregarded, to the presence on her personal email server of information at the highest level of classification, to her repeated falsehoods of a sort that juries are told every day may be treated as evidence of guilty knowledge — it is nearly impossible to draw any conclusion other than that she knew enough to support a conviction at the least for mishandling classified information.

This is the same charge brought against Gen. David Petraeus for disclosing classified information in his personal notebooks to his biographer and mistress, who was herself an Army Reserve military intelligence officer cleared to see top secret information.