Billionaire businessman Donald Trump continues to command a sizable lead over the Republican field, but Texas Sen. Ted Cruz has surged to his highest amount of support yet, according to a Fox News national poll released Friday.
Of the 405 Republican primary voters surveyed between Jan. 18-21, 34 percent said Trump was their chief choice for the GOP nomination.
Cruz placed second, earning 20 percent of support, his highest yet as his numbers continue to surge. In December he was at 18 percent, in mid-November at 14 percent and in October at 10 percent, according to Fox News polling.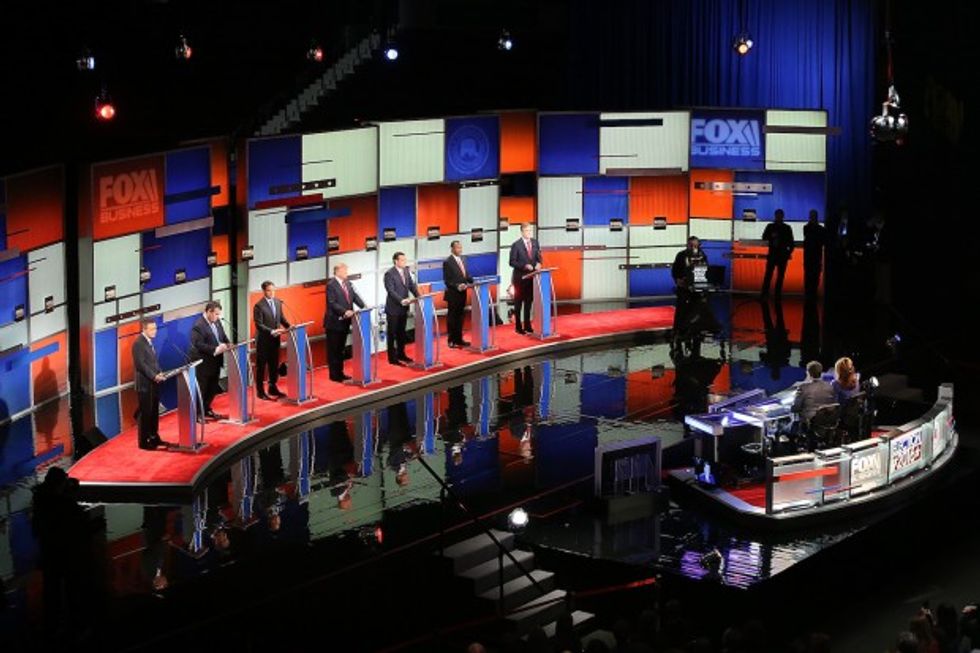 Scott Olson/Getty Images
Florida Sen. Marco Rubio came in third with 11 percent of support, with retired neurosurgeon Ben Carson placing fourth with eight percent.
Former Florida Gov. Jeb Bush, an early frontrunner, was tied in the number five slot with Ohio Gov. John Kasich with five percent of support.
New Fox News national poll: Trump 34% Cruz 20% Rubio 11% Carson 8% Bush 4% Kasich 4% Christie 3% Paul 2% Fiorina 2% Gilmore 1% Santorum <1%

— Dylan Byers (@Dylan Byers)1453505735.0
New Jersey Gov. Chris Christie earned three percent of support, Kentucky Sen. Rand Paul two percent, former Arkansas Gov. Mike Huckabee two percent, former Hewlett Packard CEO Carly Fiorina one percent and former Virginia Gov. Jim Gilmore at one percent.
Former Pennsylvania Sen. Rick Santorum did not have enough support to register on the poll.
The poll had a margin of error of 4.5 percent.
—
Follow the author of this story on Twitter and Facebook: