Actress Charlotte Rampling has called the recent boycott of the Oscars over the lack of diversity "racist to white people."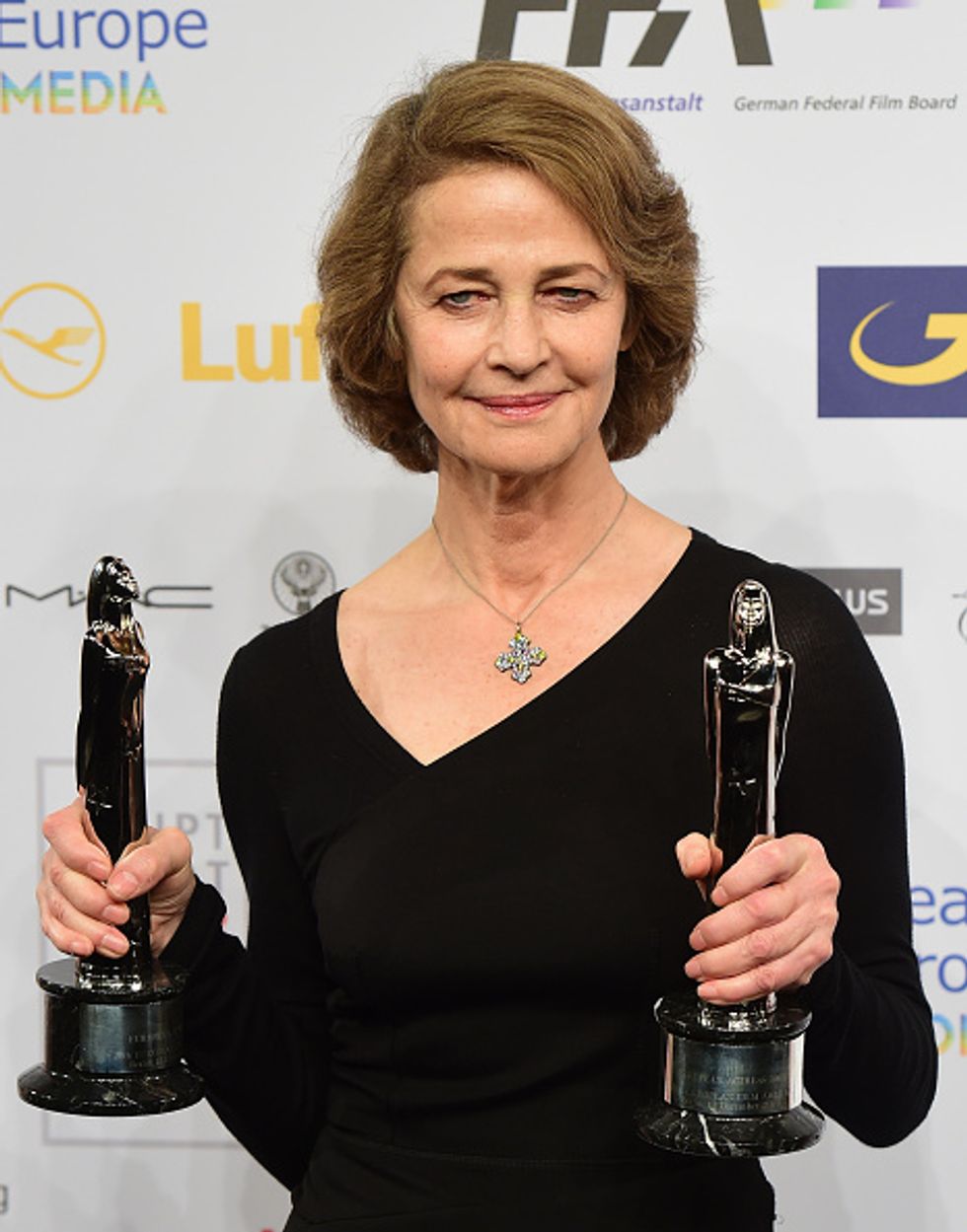 British actress Charlotte Rampling poses with her trophies after the 28th European Film Awards in Berlin Dec. 12. (John MacDougall/AFP/Getty Images)
The 69-year-old star is a nominee for Best Actress for her role in British romance drama "45 Years."
The Academy of Motion Picture Arts and Sciences has been criticized for not nominating a single black actor for the second year in a row. Director Spike Lee and actress Jada Pinkett Smith — two major African-American Hollywood stars — announced their boycott of the 2016 Academy Awards ceremony Monday in honor of Martin Luther King Jr. Day.
When asked about the boycott by French radio network Europe 1, Rampling responded, "It is racist to whites."
"One can never really know, but perhaps the black actors did not deserve to make the final list," she said.
When asked if the Academy Awards should have quotas, she said, "Why classify people? These days everyone is more or less accepted."
When the Europe 1 interviewer mentioned that black members of the film industry feeling like a minority, Rampling replied, "No comment."
Spike Lee, who was given an honorary Oscar at the Governors Awards in November, announced via an Instagram post that he "cannot support" the "lily white" Oscars.
(H/T: itv News)