Christian apologist Josh McDowell believes that rampant and unrestrained pornography use is the "probably the greatest problem or threat to the Christian faith in the history of the world," explaining his reasoning in a recent interview with The Church Boys podcast.
More specifically, McDowell sounded the alarm on how virtual reality products hold the power to exponentially increase porn consumption, imploring faith leaders to take a bold stand against smut.
"If pastors don't wake up and Christian leaders ... [and]  do something — and I mean radical, then the devastating consequences [for] our children will be upon the shoulders and conscience of those pastors," McDowell said.
Listen to McDowell's warning about pornography and what's on the horizon below:
As an apologist, he said that he has always worked hard to pursue truth and to help people to understand the basics of the Christian faith, exploring and analyzing social patterns in an effort to relate to audiences.
It was about five or six years ago that McDowell starting feeling as though something in society wasn't quite right, observing that whatever was wrong was "effecting belief systems [and] behaviors."
"Normally I can pin it right away," he said, noting that he was having a hard time doing so. "So, I started studying. Oh, did I have a wide awakening: it was pervasive Internet pornography."
Realizing that, as an apologist, he is tasked with dealing with the barriers to belief, he said that he knew that he had to take action.
As TheBlaze previously reported, McDowell recently commissioned a sweeping porn study through his organization, Josh McDowell Ministry — a landmark report that revealed a litany of troubling trends.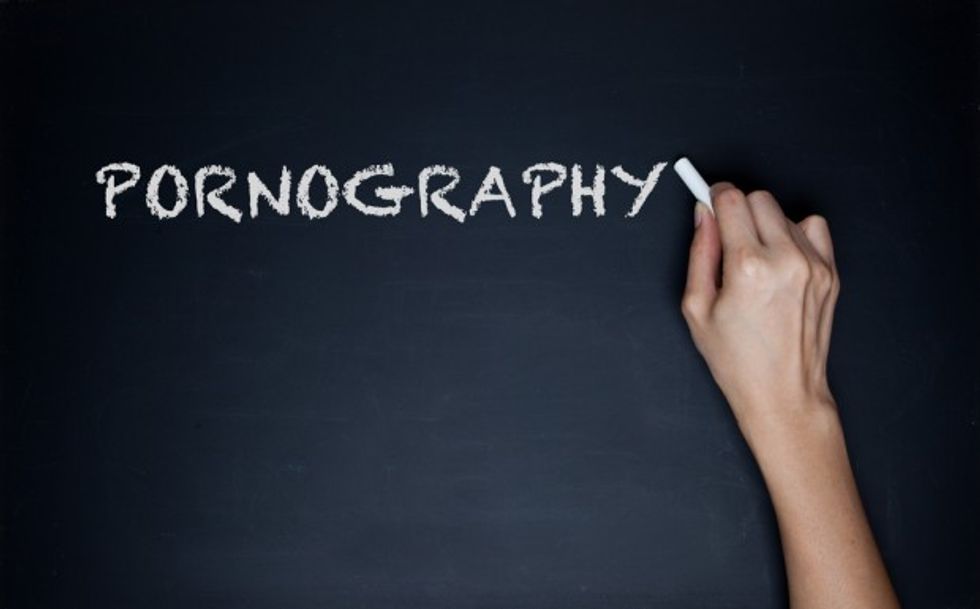 Photo credit: Shutterstock
Nearly half of young people are actively seeking pornography weekly or more frequently — and more than one-in-four individuals between the ages of 25 and 30 first viewed smut before hitting puberty. The survey also found that 21 percent of youth pastors and 14 percent of pastors involved in the study are currently struggling with porn use.
Read the entire study here and learn more about McDowell's four-day "Set Free Summit" that will address the issue of porn in April.
During his interview with The Church Boys, McDowell also warned that something else is coming that will make the porn problem exponentially worse: virtual reality.
"We haven't seen anything yet," he said, citing virtual reality products like Oculus Rift and Google Cardboard.
McDowell believes that virtual reality products will elevate porn use and the associated experience to dangerous levels we have yet to see, adding that he believes that the Christian church is ill-prepared to cope with this dynamic.
You can read more about how the porn industry is seeking to capitalize off of these products here.
--
Front page image via Shutterstock.com.