One of the Christian bakers in Northern Ireland who is at the center of a legal battle after refusing to make a cake with the words "support gay marriage" on it has said that the entire debacle is "strange" and "like something out of a science fiction book."
Daniel McArthur, general manager of Ashers Baking Company, spoke out in an interview with the Telegraph just one day before he is set to go back to court in Balfast to appeal a previous ruling finding his bakery guilty of discrimination for refusing the cake.
"Is is strange," McArthur said. "It is like something out of a science fiction book: 'You have to do this, there is no choice ... you must do this, no matter what your conscience tells you, no matter how hard, never mind that you couldn't do that, you have to do it we demand it of you.'"
The family has been at the center of headlines since a man named Gareth Lee requested that the cake include the line "support gay marriage" along with an image of Sesame Street characters Bert and Ernie. The couple refused and chaos — and legal battles — followed; despite the bakers' punishment, gay marriage remains illegal in Northern Ireland, adding to the bizarre nature of the case.
Photo credit: Shutterstock
The refusal to make the cake resulted in a legal conundrum, with the bakery being taken to court under Northern Ireland's 2006 Equality Act, which makes discrimination illegal. A court found the bakery guilty of discrimination and forced them to pay $765 in damages for "injury to feelings" to Lee, but the bakers are fighting back on appeal.
McArthur has said that, rather than discriminating against Lee, he believes that it is Ashers Baking Company that has been discriminated against, with the government demanding that the bakers produce a cake with a message they patently reject.
"For us, I think it means you have to leave your Christianity at your house and in your church, once you go out the door in the morning you can forget about your Christian beliefs," he told the Telegraph. "I'm sure that affects many other religions as well … but [our faith affects] every part of our lives. It is impossible for us not to bring it with us during the day."
The baker explained that the family "can't be forced" to do something that "goes against those beliefs" and that it is their "human right to live according to those beliefs."
McArthur is hoping that by battling the verdict he and his family can help other Christian business owners who face the same pressures.
"To be honest, we have been really surprised by how much support we had through it," he said. "When it first started we were slightly worried ourselves. We didn't know what way the general public was going to take to it."
But in the end, he said that they have received quite a bit of support, which now includes a prominent gay rights activist who has announced a major change of heart. British human rights advocate Peter Tatchell penned a piece for the Guardian on Monday, proclaiming that he "initially condemned" Ashers Baking Company for refusing to make the cake, but now feels differently.
While Tatchell believes that a business cannot and should not discriminate based on gender, faith, race or sexuality, he said that the court made an error in ruling that the refusal counted as discrimination against Lee based on his political opinion and sexual orientation.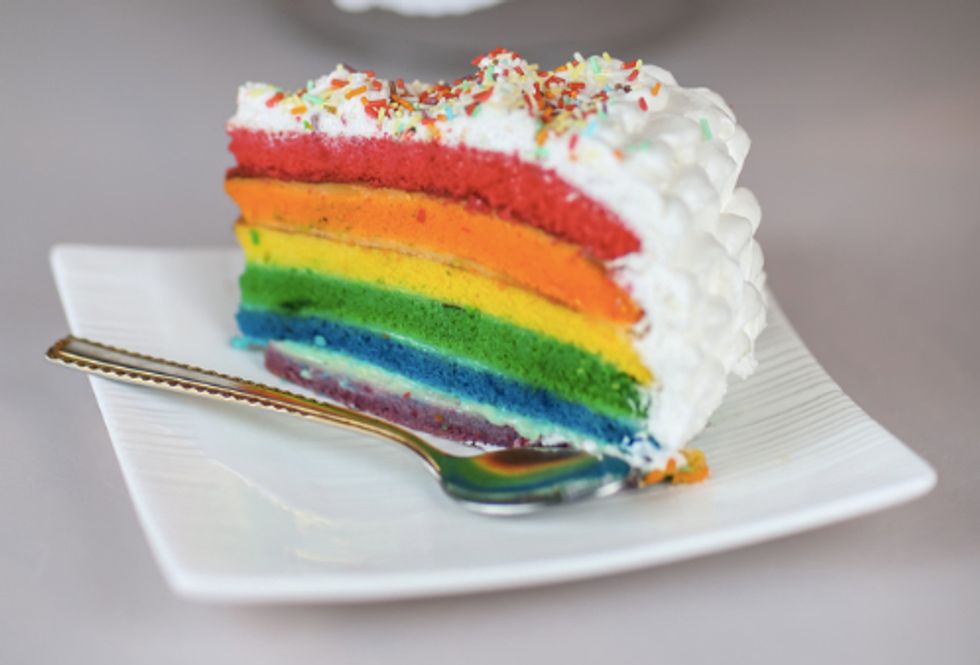 Photo credit: Shutterstock
"His cake request was refused not because he was gay, but because of the message he asked for," Tatchell wrote. "There is no evidence that his sexuality was the reason Ashers declined his order."
These arguments mirror what "Star Trek" and "X-Men" star Sir Patrick Stewart told BBC's "Newsnight" last summer when he announced that he's siding with the owners of the Ashers Baking Company.
"It was not because it was a gay couple that they objected — it was not because they were celebrating some kind of marriage or an agreement between them," he said. "It was the actual words on the cake that they objected to, because they found the words offensive."
The actor continued, "And I would support their rights to say, 'No, this is personally offensive to my beliefs. I will not do it.'"
(H/T: The Telegraph)
--
Front page image via Shutterstock.com.