Bernie Sanders' campaign plane landed in New Hampshire just before dawn Tuesday, and the candidate wasted no time in addressing a group of fans gathered to welcome their candidate and celebrate his performance in Iowa.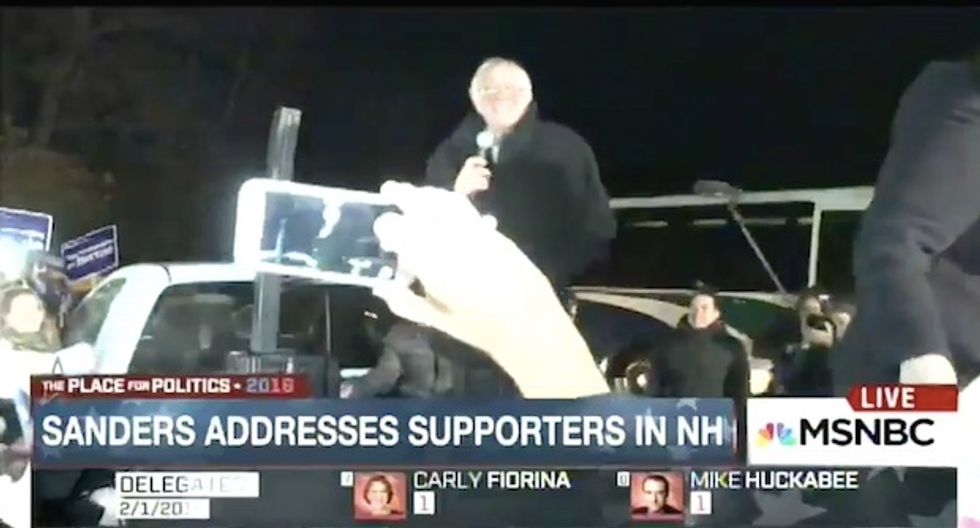 Image source: YouTube
When MSNBC's Joe Scarborough watched the video of a smiling Sanders speaking to supporters from the back of a pickup truck, the "Morning Joe" co-host was inspired to declare, "I will never vote for Bernie Saanders, but I am not ashamed to say, looking at that shot, I get chills."
"That is American politics at its best," he added.
Speaking more about the events of the night before, Scarborough announced, "This is a movement that took on a machine ... on the Republican side, the machine won, on the Democratic side — not so fast."
—
Follow the author of this story on Twitter and Facebook: